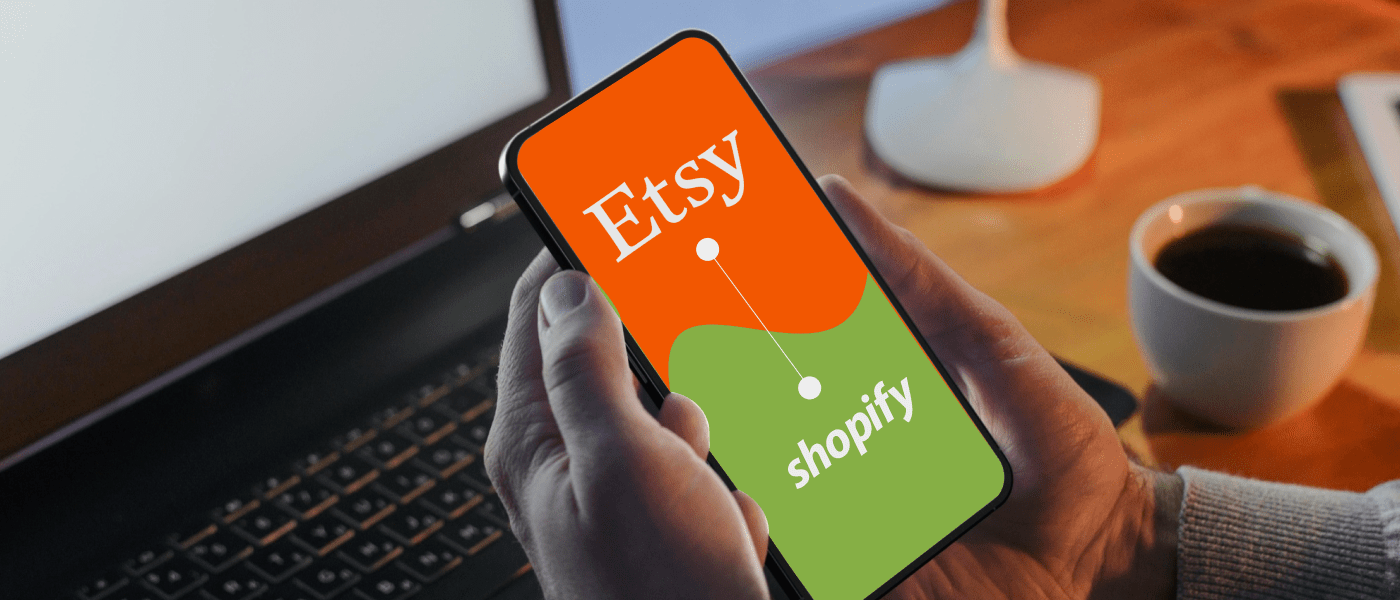 August 14, 2023
How to Dropshipping from Etsy to Shopify made better in 2023
In this article, we will tell you How to Dropshipping From Etsy to Shopify,  how work Shopify dropshipping. In the final, we will present the top dropshipping applications from Etsy to Shopify.
Dropshipping From Etsy To Shopify.
Are you an aspiring entrepreneur looking to dive into the world of e-commerce?In this comprehensive guide, we'll walk you through the process of dropshipping from Etsy to Shopify, helping you transform your business dreams into reality.
Dropshipping is a business model where you, as the store owner, don't hold any physical inventory. Instead, you partner with suppliers who handle inventory, packaging, and shipping directly to your customers. This eliminates the need for warehouse space and reduces the upfront costs associated with traditional retail.  
Dropshipping offers a low-risk business model that allows you to sell products without holding any inventory. By combining Etsy's unique and handcrafted products with Shopify's powerful e-commerce platform, you can create a diverse and attractive online store.
Etsy is renowned for its unique handmade, vintage, and craft items, making it a treasure trove for entrepreneurs seeking one-of-a-kind products. Shopify, on the other hand, is a robust e-commerce platform that empowers businesses to set up and manage their online stores efficiently.
If you're interested in dropshipping, there are a few different ways to do it. One popular way is to dropshipping to Shopify. Etsy is a marketplace for handmade, vintage, and craft supplies. There are millions of products available on Etsy, so you're sure to find something that you can sell with a profit.
To dropshipping from Etsy to Shopify, you'll need to follow these steps:
Find a supplier on Etsy who is willing to dropship for you. You can search for suppliers using the keywords "dropship" or "dropshipping" in the Etsy search bar.
Create a Shopify store. Shopify is a popular e-commerce platform that makes it easy to set up and manage an online store.
Install a dropshipping app. There are many dropshipping apps available for Shopify. These apps will make it easy to import products from Etsy to your Shopify store and fulfill orders.
Import products from Etsy to Shopify. Once you've installed a dropshipping app, you can easily import products from Etsy to your Shopify store. The app will automatically sync the inventory and pricing data from Etsy to your Shopify store.
Fulfill orders. When a customer places an order on your Shopify store, the dropshipping app will automatically notify the supplier. The supplier will then ship the product directly to the customer.
Top Shopify app to dropshipping for Etsy.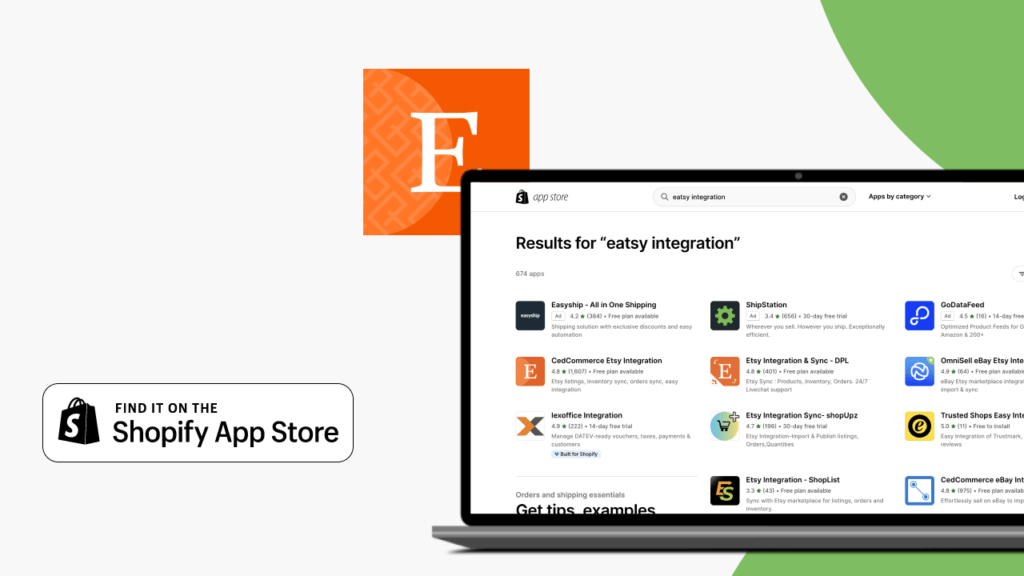 Here are some of the top eCommerce Shopify apps for dropshipping from Etsy : 
These are just a few of the many great Shopify apps for dropshipping from Etsy. The best app for you will depend on your specific needs and budget. It's important to do your research and compare different apps before you choose one.
Final Thoughts about Dropshipping To Shopify.

Benefits:
Low upfront investment
Wide product variety from Etsy
Shopify's user-friendly interface
Scalability and growth potential
Challenges:
Maintaining consistent product quality
Dealing with potential shipping delays
Balancing profit margins with competitive pricing
Dropshipping from Etsy to Shopify offers an enticing opportunity for entrepreneurs to build an online store without the hassle of inventory management. By leveraging the creative offerings on Etsy and the powerful e-commerce tools of Shopify, you can create a thriving online business that caters to a global audience.
Remember, success in dropshipping requires dedication, continuous learning, and adaptability. By staying informed about market trends, refining your strategies, and prioritizing customer satisfaction, you'll be well on your way to carving your niche in the e-commerce landscape.