On-Demand Service
How often do you require technical support for your Shopify store?
Do you have any custom features or integrations that require ongoing maintenance or support?
Have you experienced any issues with website speed or performance that could be addressed through technical support?
Have you worked with a web development agency for technical support in the past, and if so, what was your experience like?
Technical on-Demand eCommerce service for Shopify stores provided involves ongoing maintenance, updates, and troubleshooting to ensure that the store runs smoothly and is free from technical issues. We may also provide support for website design, custom app development, and other technical services as needed.
Shopify Store Support Service
By partnering with a Mgroup agency for technical support, Shopify store owners can ensure that their website is always up-to-date and optimized for performance, allowing them to focus on growing their business.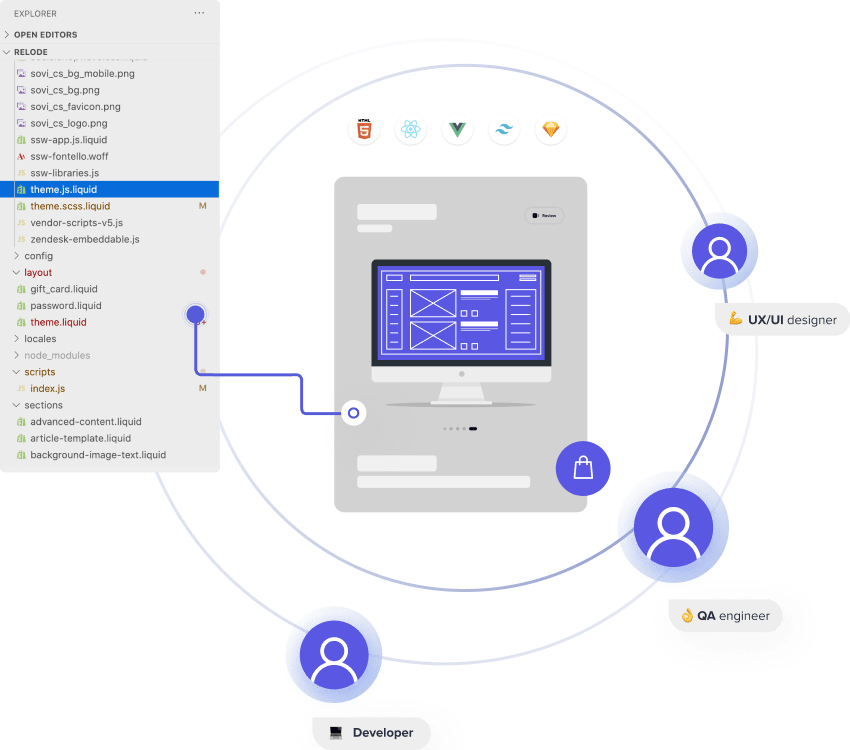 Here are some of the services that can be included:
Ongoing maintenance and updates.
Troubleshooting. Technical support can help identify and resolve any issues with the Shopify store, including website errors, performance issues, and other technical problems.
Backup and disaster recovery. Technical support can ensure that regular backups of the Shopify store are being made, and that disaster recovery plans are in place in case of unexpected issues.
Custom development. Technical support can provide custom development services, such as creating custom themes, building custom apps, or integrating with other platforms, to help meet the specific needs of the Shopify store.
Support and training. Technical support can provide ongoing support and training to help the Shopify store owner better understand the platform and how to use it effectively.
The main reason for you, as a store owner or manager, to select our On-Demand Development Service for your store is because it provides access to a team of experienced developers with expertise in Shopify development, offering cost-effective, flexible, and up-to-date technical support while allowing store owners to focus on growing your business.
Benefits of development by Mgroup
1

Full-cycle development services

From initial analysis and tech consultation to long-term support we will take the development side of your business into our hands.

2

User & client-oriented solutions

After a thorough examination of your target audience, we create services that are efficient and pleasant to use from their point of view.

3

Scalability for future growth

Highly performant services we develop are designed to cope with large amounts of users, inquiries and high loads.