Shopify Plus Headless
Shopify Hydrogen Headless Development solution is an exciting service that offers businesses the flexibility and customization they need to succeed in today's competitive e-commerce landscape. Using Shopify Headless can improve a business's overall e-commerce performance.
Our team of experts can help you build a custom storefront using modern web development tools and frameworks, while still leveraging Shopify's powerful e-commerce features. With Sanity as our CMS, we can offer you a flexible and scalable content management system that seamlessly integrates with your Shopify Headless storefront.
Shopify Hydrogen Headless Development
Within our custom solution: the Metaobjects approach for the Headless solution could emulate standard theme customization. It allows store owners to use Shopify as a main point, an accurate way to store all data such as products, categories, and content on pages. Also, this approach is very convenient for those who are used to the Shopify admin, because it almost completely repeats the usual theme settings.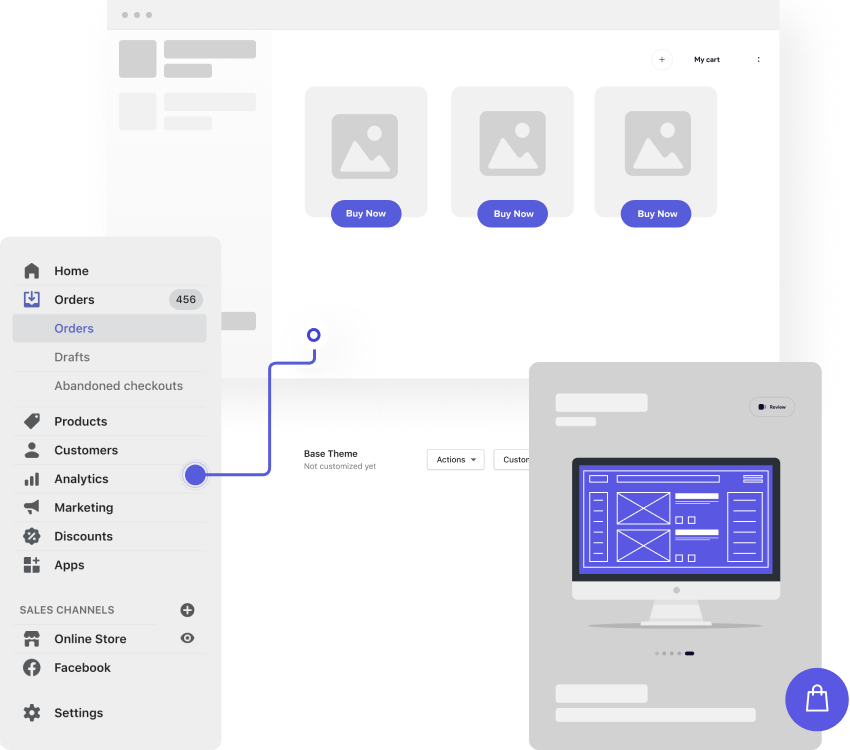 Custom Headless Development
Shopify Headless
With our Shopify Headless development, Sanity CMS integration, and other e-commerce services, we can help you build a powerful online presence that drives growth and revenue for your business.
Shopify Hydrogen Development 2.0
With improvements like optimistic UI, nested routes, and progressive enhancement, Hydrogen now performs even better. At Mgroup, we're committed to helping businesses succeed online, and we believe that Hydrogen 2.0 can be a powerful tool for building innovative e-commerce solutions.
Sanity
Sanity CMS is a powerful content management system that can be integrated with Shopify to create a seamless e-commerce experience. With Sanity, you can manage all of your e-commerce content, from product descriptions to blog posts, in one centralized location, and easily publish updates to your Shopify store. We offer development services for Sanity CMS and can help you integrate it with your Shopify store.
Oxygen Hosting
The Hydrogen channel provides access to Oxygen, a hosting platform for Hydrogen storefronts. You can manage and set up Hydrogen storefronts with the help of Oxygen, which also maintains the server infrastructure. It is one of the fastest ways to deploy the Shopify backend regardless of any location and platform and we at Magroup could support you on each stage.
Shopify Development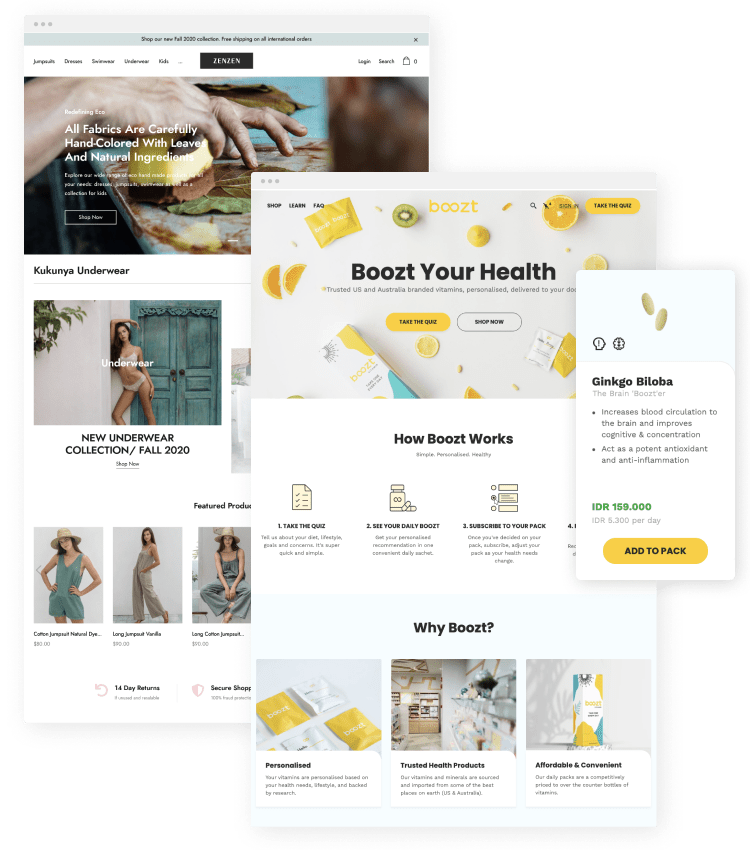 Benefits of development by Mgroup
1

Full-cycle development services

From initial analysis and tech consultation to long-term support we will take the development side of your business into our hands.

2

User & client-oriented solutions

After a thorough examination of your target audience, we create services that are efficient and pleasant to use from their point of view.

3

Scalability for future growth

Highly performant services we develop are designed to cope with large amounts of users, inquiries and high loads.