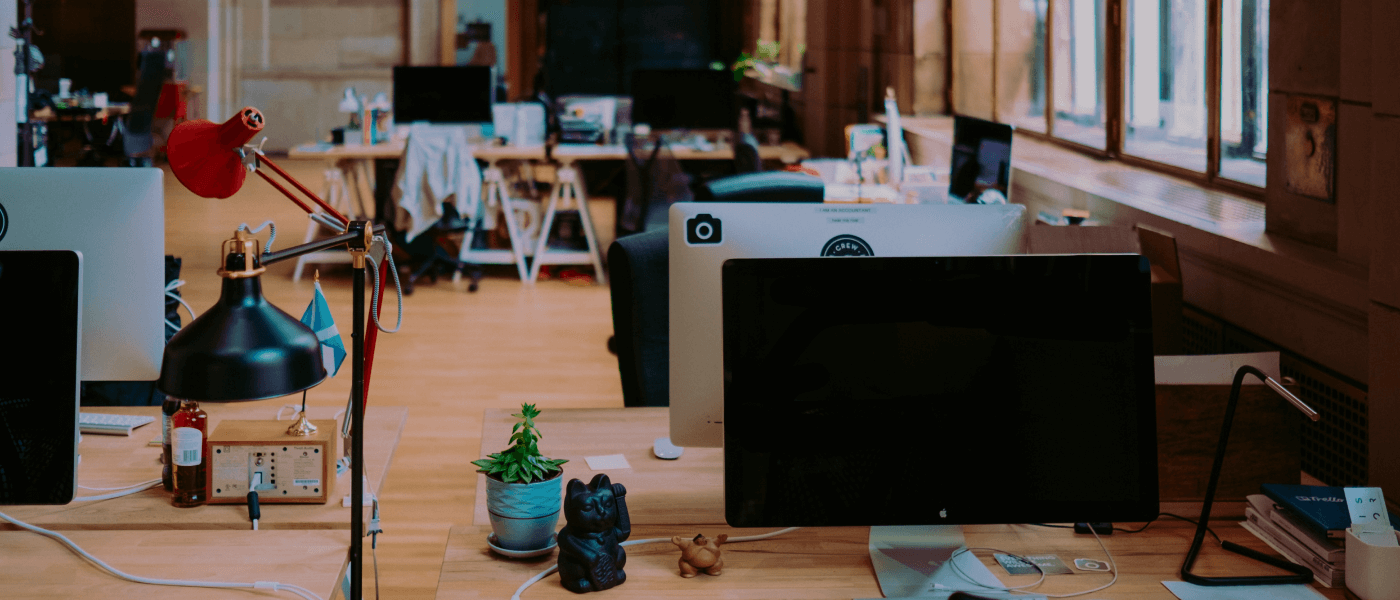 December 24, 2020
Mgroup Receives 2020 Top Web and E-Commerce Developer in Ukraine Award
Top eCommerce Development company in Ukraine 2020
"Being recognized by Clutch in such a massive category is so meaningful to our business. Thank you!"
Oleg Stupak, Managing Partner & Co-Founder.
The future of e-commerce is upon us. Top Web and E-Commerce Developer in Ukraine.
Did you know that e-commerce growth is outpacing overall retail growth at 14.1% versus 4%? From visual search to personalization, there are numerous trends and practices that are pushing the envelope and leading the race in the e-commerce development space.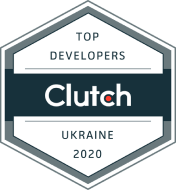 You may be wondering . . . How is it even possible to keep up with all of these cutting-edge technologies and tools?!
But alas! Do not worry, staying on top of current e-commerce trends and practices is our job. You tell us what you want to build, and we'll handle the rest, ensuring that your e-commerce shop is receiving only the latest and greatest technologist.
Since 2015, we've been providing a full package of services for small and medium-sized businesses that prefer to manage all their technological needs in one place.
Our development team brings your ideas to life seamlessly, rendering professionally on popular browsers on web, mobile, and tablet devices.
We offer full-cycle e-commerce development services via Shopify, starting from in-depth analysis to completed business systems, fully adjusted you're your needs and ready to launch.
Over the years, we've completed many projects that have brought our clients' visions into reality.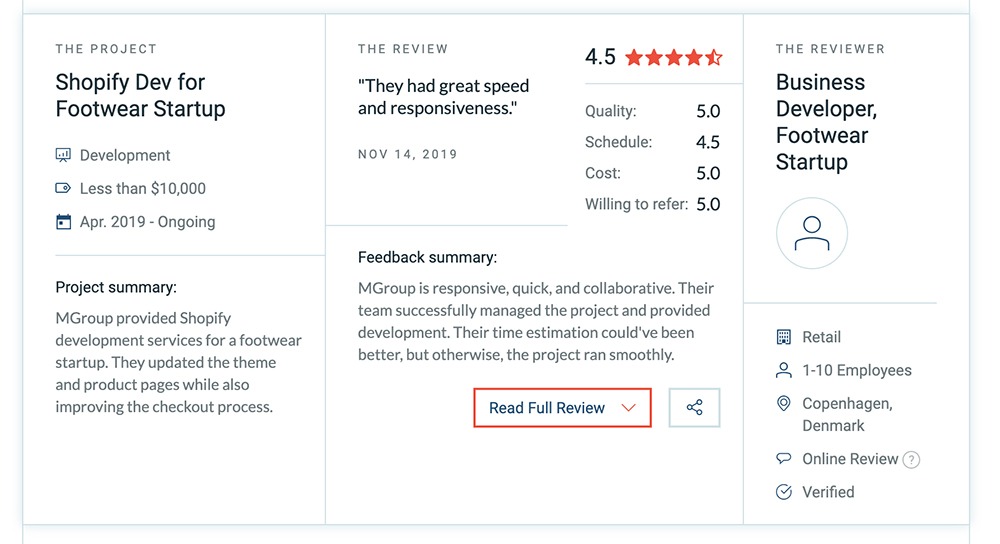 "They had great speed and responsiveness. Easy to collaborate and open communication."
Business Developer, Footwear Startup
These client reviews are many ways we validate our success. One big way we do this is through industry recognition. Recently, we were given an award for being a 2020 top web and e-commerce development agency in Ukraine by Clutch.
The Clutch Leader Awards honor the top 2020 B2B leaders for their excellent customer service and expertise. We're so grateful and humbled to be named a leader in the e-commerce space.
We'd like to also recognize our customers. Thank you so much for your partnership! Our team couldn't have received this award without you.
We take pride in being your partner and look forward to our future work with you.
Get in touch with us if you're ready to start your next project!