MVP & Startups
We work with a number of startups, aiming to overhaul the industry with their ideas. Armed with a great understanding of the market and challenges early-stage companies are facing, we help startups design and build their MVPs: with the right approach, technology, and people.
Regardless of your capabilities, we empower you to deliver world-class products. Mgroup helps you solve technological challenges by unlocking the best tech talent globally and managing it for you.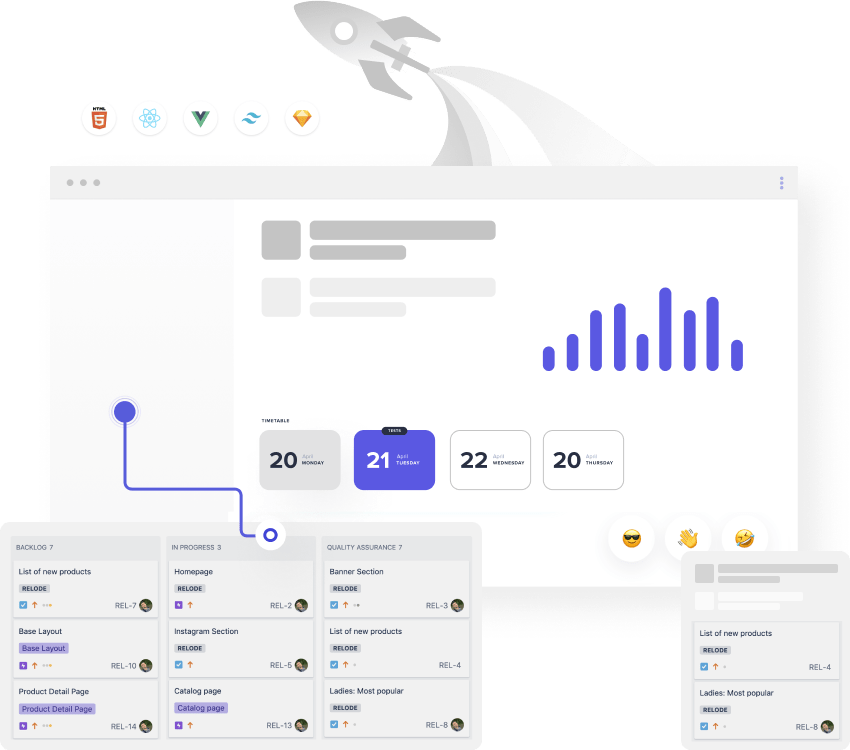 What is an MVP?
Before creating and launching a complete and fully functional product, it is best for startups to focus on developing what is called a Minimum Viable Product (MVP). The developed product should capture the core functionality that solves some user's problems. This allows the targeted users to try a product and evaluate it to make the complete version better. 
Minimum Viable Product (MVP) is the smallest, most concise version of your product you can initially release for feedback. It enables a full turn of the feedback loop with the least amount of development time and effort. 
Working prototype advantages
A minimum viable product (MVP) is a development technique in which a new product or website is developed with sufficient features to satisfy early adopters. The final, complete set of features is only designed and developed after considering feedback from the product's initial users. An MVP is the best way to start any project because it allows for agile development cycles. This means that your product gets to users faster, who then will provide crucial feedback that will then help your product become even better in the next development cycle.
IDEA Pitch
Technical support after launch.
Benefits of development by Mgroup
1

Full-cycle development services

From initial analysis and tech consultation to long-term support we will take the development side of your business into our hands.

2

User & client-oriented solutions

After a thorough examination of your target audience, we create services that are efficient and pleasant to use from their point of view.

3

Scalability for future growth

Highly performant services we develop are designed to cope with large amounts of users, inquiries and high loads.