IT/E-commerce outstaffing
Mgroup is a reliable IT/eCommerce service provider with rich experience in delivering successful projects to businesses of all sizes. We have a professional team of IT/eCommerce engineers with a clear understanding of the best practices of developing, able to deal with any task. More than 5 years of expertise with IT/eCommerce services and UX solutions, more than 550 accomplished projects, and growing numbers of satisfied customers.
We deliver IT outstaffing services and employ specialists with big experience for your needs. You have all controls and responsibility for the project, project team, project schedule, and project product quality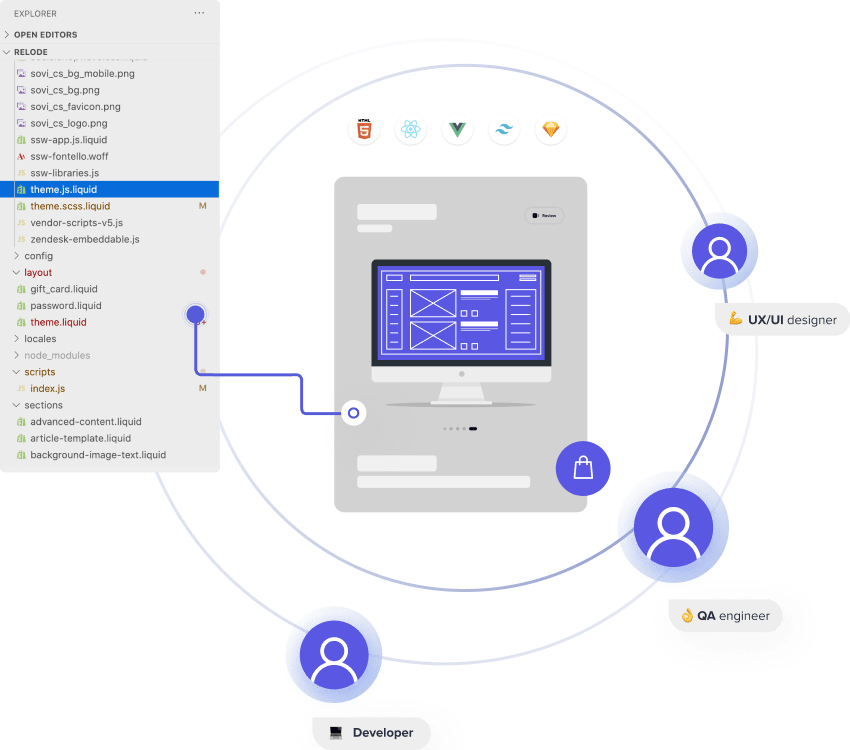 Why IT/E-commerce outstaffing is Your Solution?
Outstaffing is a service to provide a person or a business with urgently needed additional human resources without hiring them to your company:
A development company sends their developer(-s) to you to augment your Project Team on-sited
You have all controls and responsibility for the project, project team, project schedule, and project product quality
You pay only the Outstaffed Developer(-s) rate, so this payment can be many times less than you would pay in the case of Outsourcing
When ordering IT staff augmentation services and working with a dedicated development team, make sure that you, as a client, understand the scope of your responsibilities. You can outsource any chunk of work, but if you remain in charge of the daily management of a team's activities, you will be working within the outstaffing model.
When to Choose Outstaffing
Responsibility for the final product remains with the client.
More involvement and more management efforts are required from the client, including keeping outstaffed developers motivated and enthusiastic.
Difficulties with different time zones, miscommunication because of language differences
In some cases, you may need to bring remote team members to the main team location (business trips, team-building activities). 
You can get outstaffed engineers for either long-term projects (more than 3 months of length) or for a temporary project (even just for 1 week). Staff the dedicated development team with just the right talent to fill the client's requirements. We assign the required resources from our in-house talent pool or, depending on the availability and expertise of our engineers, rapidly hire the right specialist from our extensive engineering community.
Benefits of development by Mgroup
1

Full-cycle development services

From initial analysis and tech consultation to long-term support we will take the development side of your business into our hands.

2

User & client-oriented solutions

After a thorough examination of your target audience, we create services that are efficient and pleasant to use from their point of view.

3

Scalability for future growth

Highly performant services we develop are designed to cope with large amounts of users, inquiries and high loads.