eCommerce Solutions
If you are determined to create an online store allowing your users to buy seamlessly throughout all devices and experience only the best interactions - we'll gladly help you do that. We will develop challenging, functionality-heavy eCommerce solutions, as well as improve and modernize the ones you already have.
Mgroup provides custom Shopify development services, helping you provide your customers with an engaging shopping experience. Our eCommerce projects are some of the biggest in the Shopify area. Our clients are market leaders. Whether you need to develop a store from scratch, fine‑tune an existing one, we have qualified Shopify experts in theme development and Shopify Headless, build applications. These are the main reasons you should consider developing Shopify with us.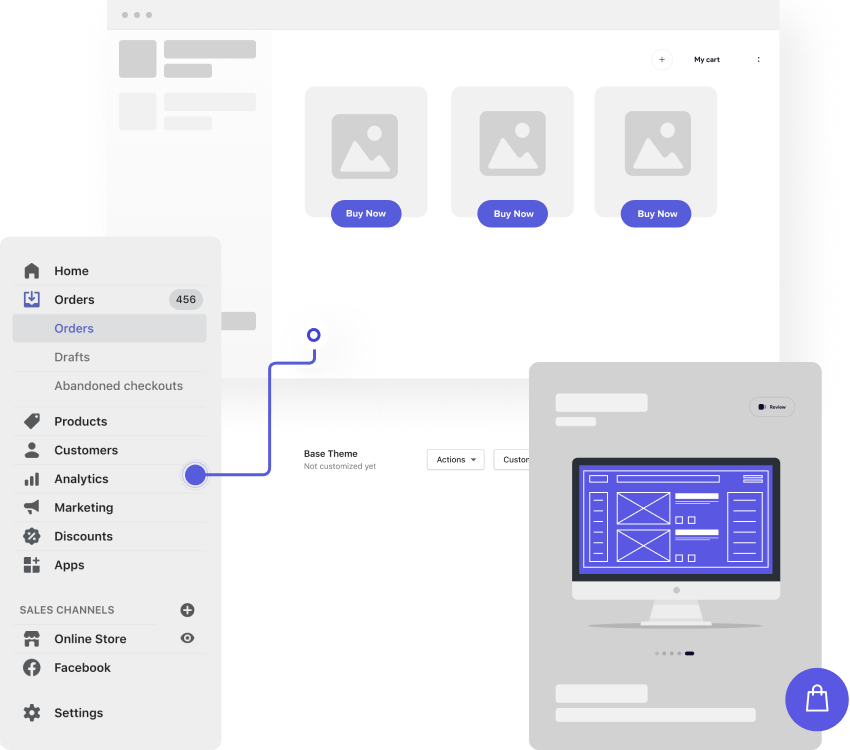 Custom E-commerce Shopify Development
We create experiences that persuade, sell, and inspire. Being one of the Shopify Partners is not a coincidence – our team of skilled designers and developers brings years of experience to the table. We provide end-to-end full circle eCommerce solutions.
Shopify Partners
Our talented group of Shopify developers and specialists can provide powerful solutions that will boost conversions, increase revenues, and streamline business management.
Custom integrations 
The stores we build for are completely unique and offer a seamless sales experience. No matter what your functionality requirements are or the information architecture you need, we can develop a Shopify solution that will deliver powerful and sales-focused functionalities.
Design & Development
Our team will design an unparalleled online experience and stunning first impression for your customers, setting you apart from your competitors. We will implement best practices and current trends to design a beautiful, easy to navigate, and impossible to forget website.
Shopify Headless Development
Shopify Headless commerce decouples the front-end of the store from the backend functionality. Our development team will bring the design to life seamlessly, rendering beautifully on modern browsers, mobile, and tablets. Improving functionality by leveraging third-party integrations or building custom tools is what we do best.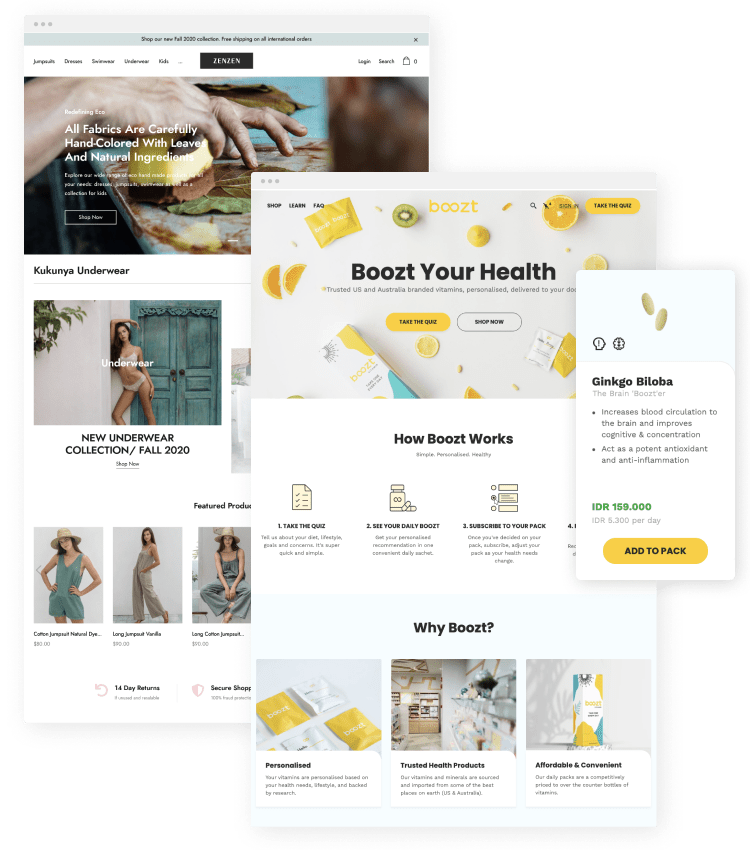 Benefits of development by Mgroup
1

Full-cycle development services

From initial analysis and tech consultation to long-term support we will take the development side of your business into our hands.

2

User & client-oriented solutions

After a thorough examination of your target audience, we create services that are efficient and pleasant to use from their point of view.

3

Scalability for future growth

Highly performant services we develop are designed to cope with large amounts of users, inquiries and high loads.