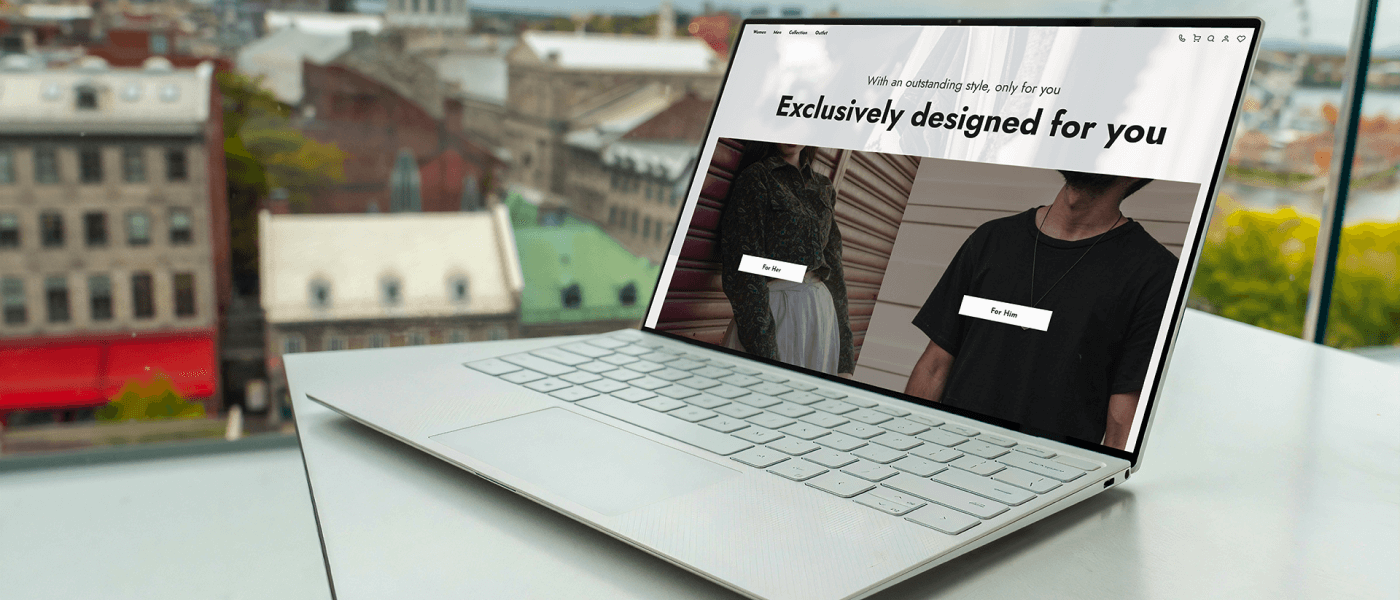 June 01, 2022
Popular eCommerce UI/UX design tendencies in 2022
Which top eCommerce trends in 2022? How to design a commercial project to make it look goodly and harmoniously? e-Commerce projects by their structure and goals differ from, for example, landing pages with a wow effect. e-Commerce project design is targeted at user retention. That is why there should be such a funnel of sales that he (the user) is able to easily acquire the necessary goods at the eCom site. The interface of such a project should be as simple and understandable for each user. For example, on a site that sells mobile devices, making a purchase should not cause difficulties both for a teenager and for an elderly person. The ideal solution for success for e-Commerce projects is easy, intuitive design and strong marketing support.
Let's talk about interesting Top eCommerce trends (design) that will help attract customers to your online store.
1. Minimalism
In our opinion, this design trend is very popular and will remain the same usable for a very long time. The combination of a small number of elements and their right composition make commercial projects easy to use and they usually have good conversion rates.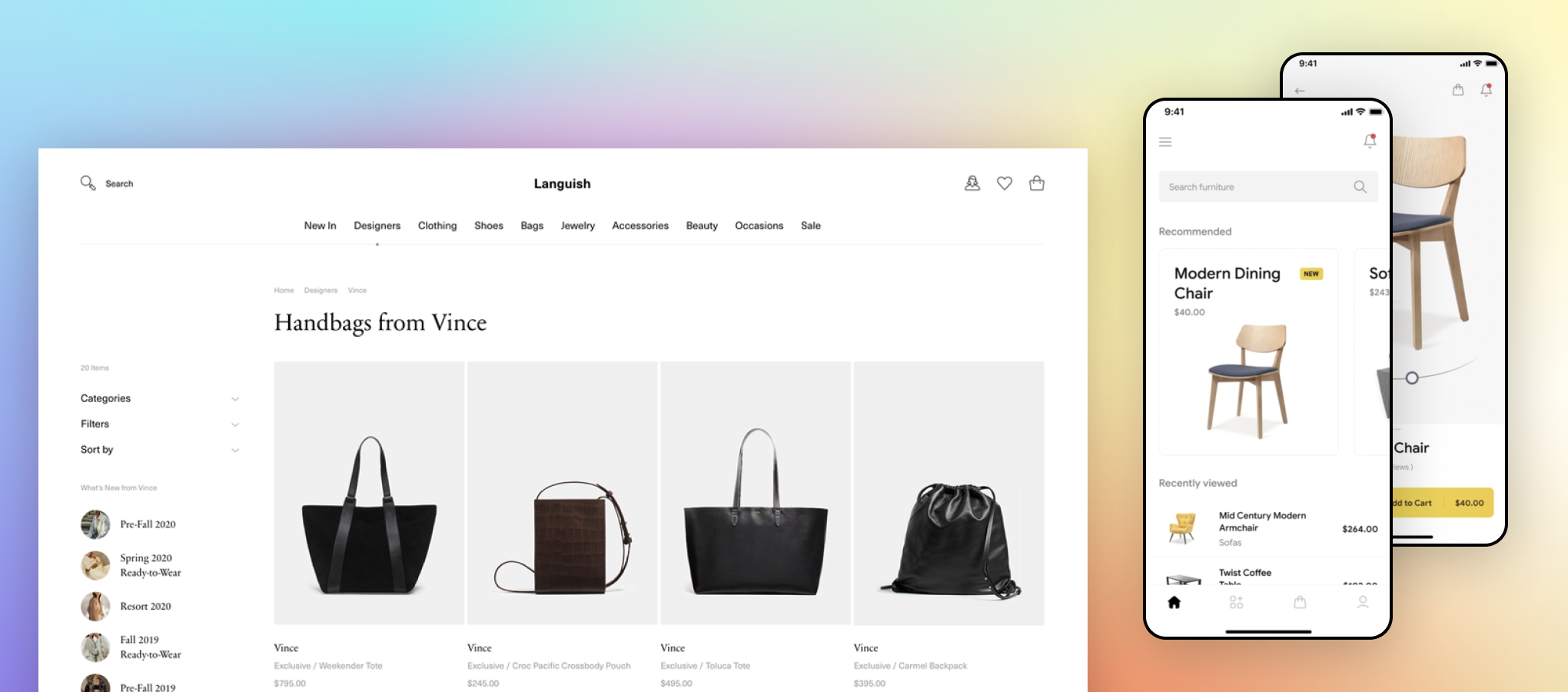 Jake Sunshine, Khusan Djabbarov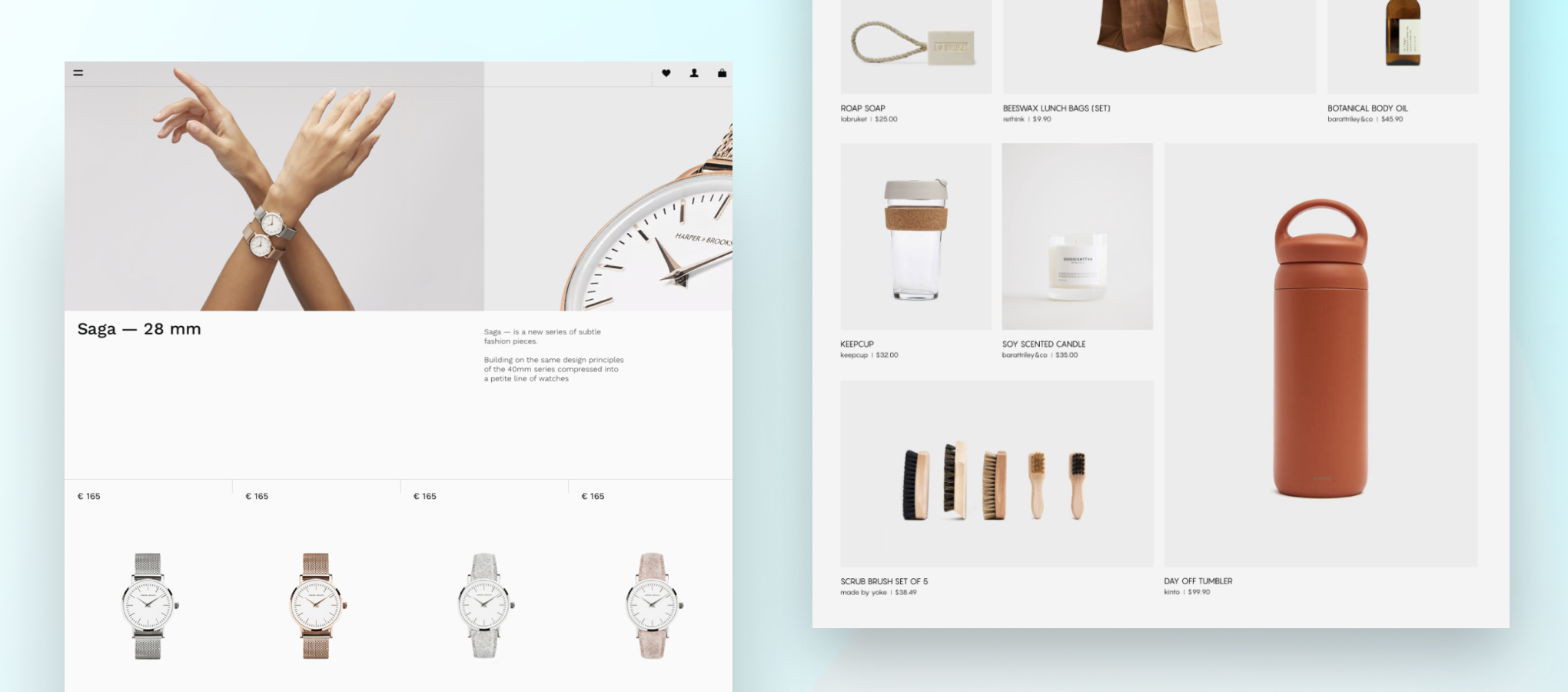 Larry V., Anastasiya Bolduseva
2. A harmonious color palette
The right color palette makes a big difference in the overall conversion of the site, as well as in overall brand awareness.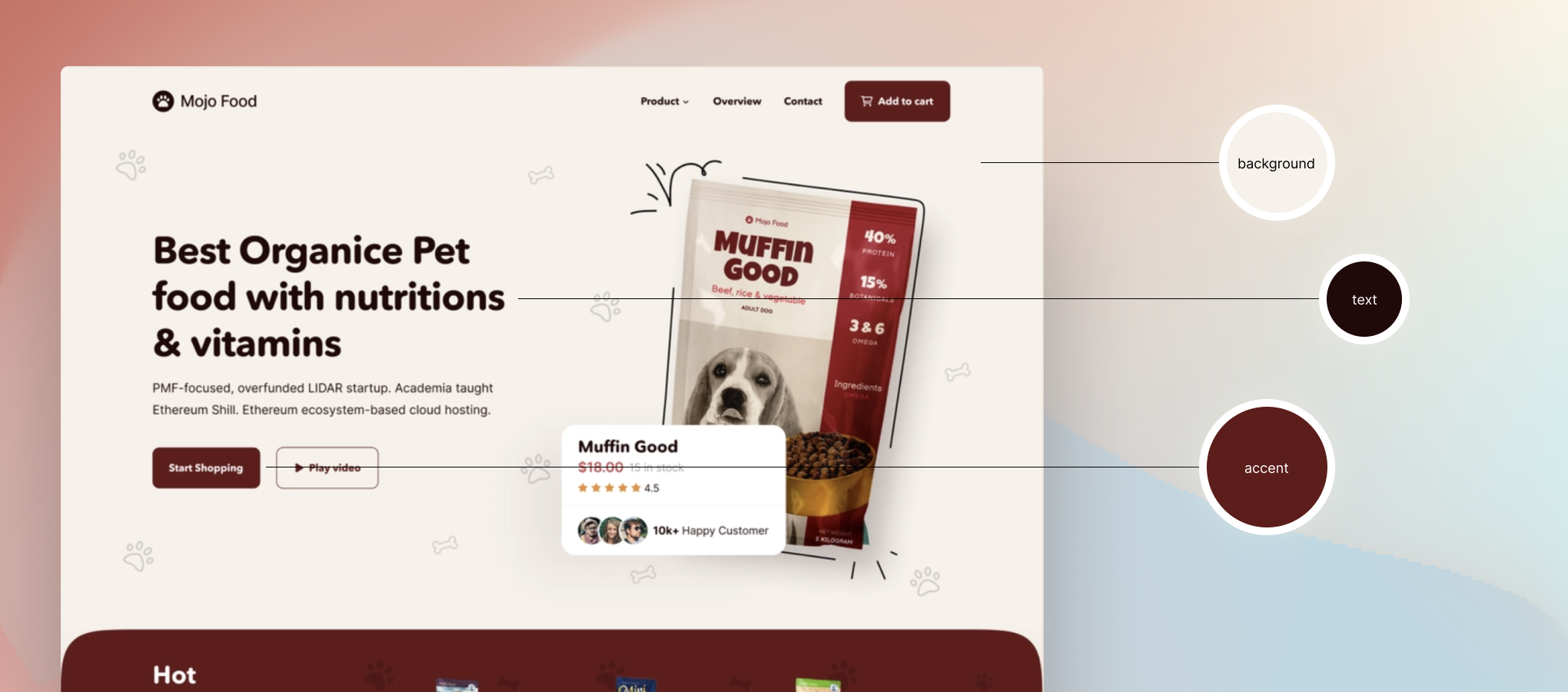 We have selected a palette of colors that are popular in 2022 for commercial projects.

3. Dark theme
The so-called Dark mode is gaining popularity from year to year. Web studios develop designs for light and dark modes, making commercial projects flexible in this sense. Some sites are oriented to your browser theme, for example, if the browser theme is dark, then the site you displayed automatically in the Dark mode (often there is a switch between light and dark theme on such sites).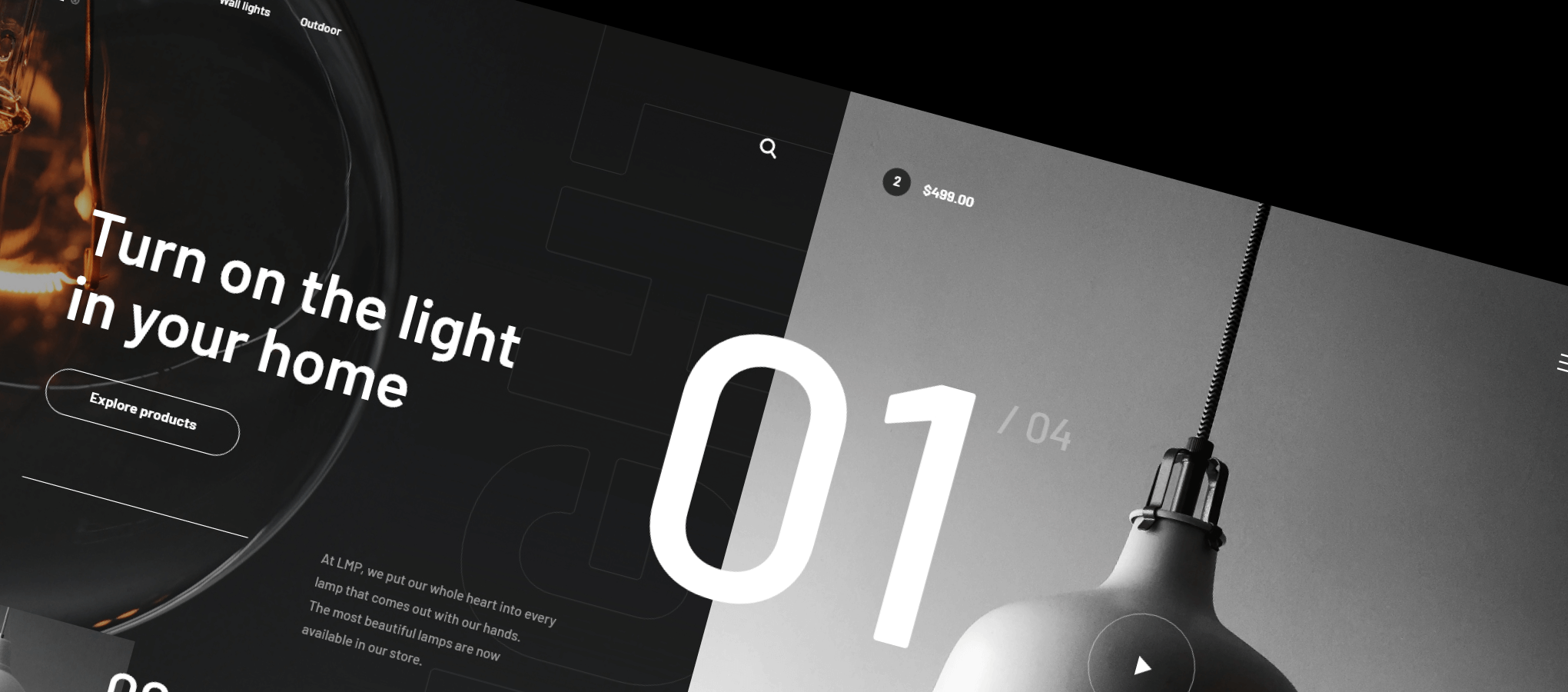 4. Micro animations
The site should not only be convenient but also "vivid". It helps to retain users and induce them to make a purchase. Micro animations allow the user to feel the responsiveness of the site, which makes it stand out from competitors. There are such popular types of micro animations as CTA (call to action) buttons that become animated when clicked, an email icon that turns into a flying paper airplane when a message is sent, etc.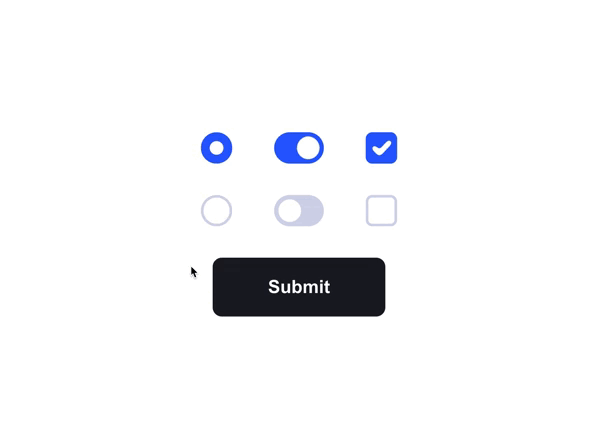 As you can see from the example above, the animation is light and does not create additional load on the user, while leaving a positive emotion in the client.
5. Illustrations
Illustrations help to make any design looks more pleasant, smart, and even sometimes remind of childhood. A site with illustrations looks spectacular and memorable. However, you should remember that any "catchy" elements can easily distract the user from making a purchase. You need to keep a balance between illustrations and important elements of the interface, so they do not get lost in the beautiful drawings.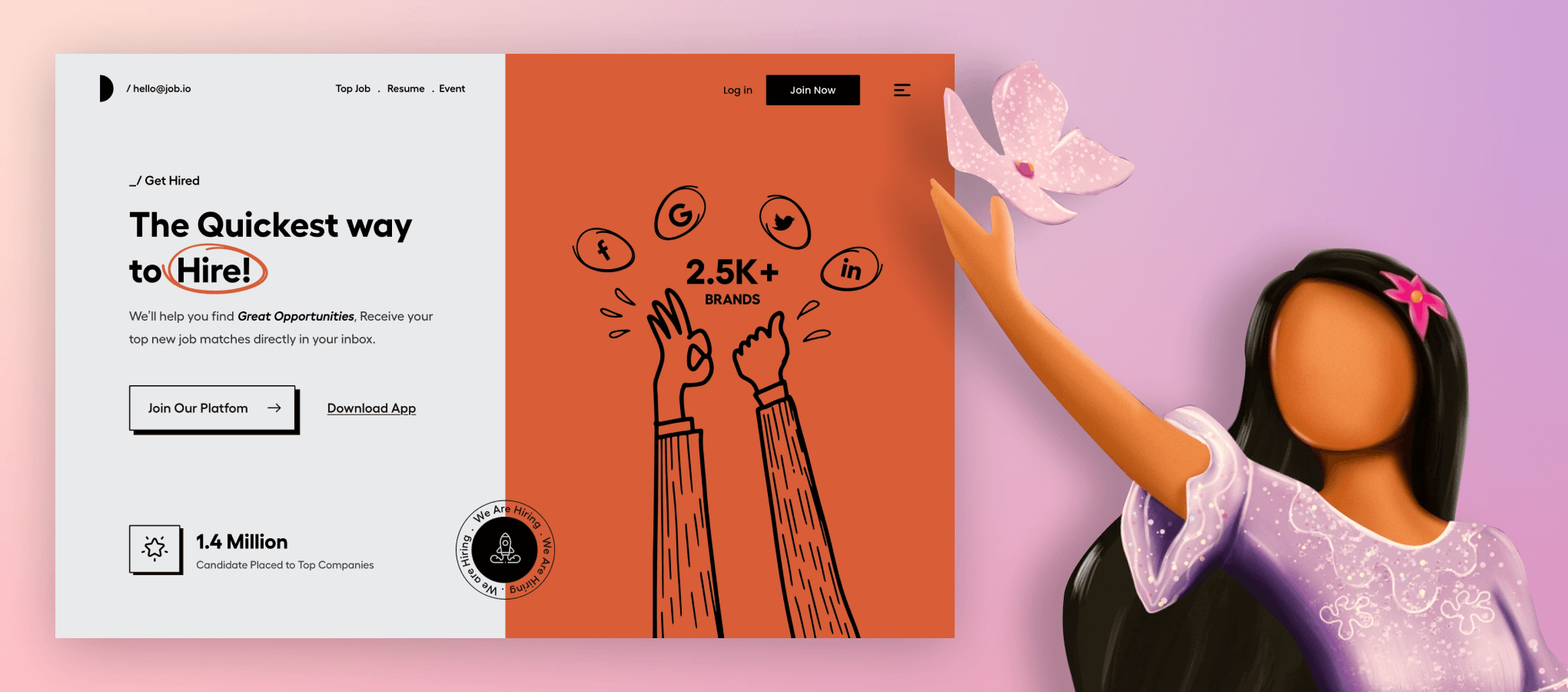 To conclude.
The design of the commercial project is targeted on attracting new customers and bringing back old ones with the help of interactive elements, fun features, smart filters, etc. Following design trends will help the online store to stand out from the rest. Websites that are repelled by design trends always look fresh, smart, and understandable for users.
Company Mgroup is always ready to help you to create an intuitive and at the same time harmonious design for your commercial project. Our designers successfully integrate all new trends into their work, and create a unique style of the online store and brand as a whole.