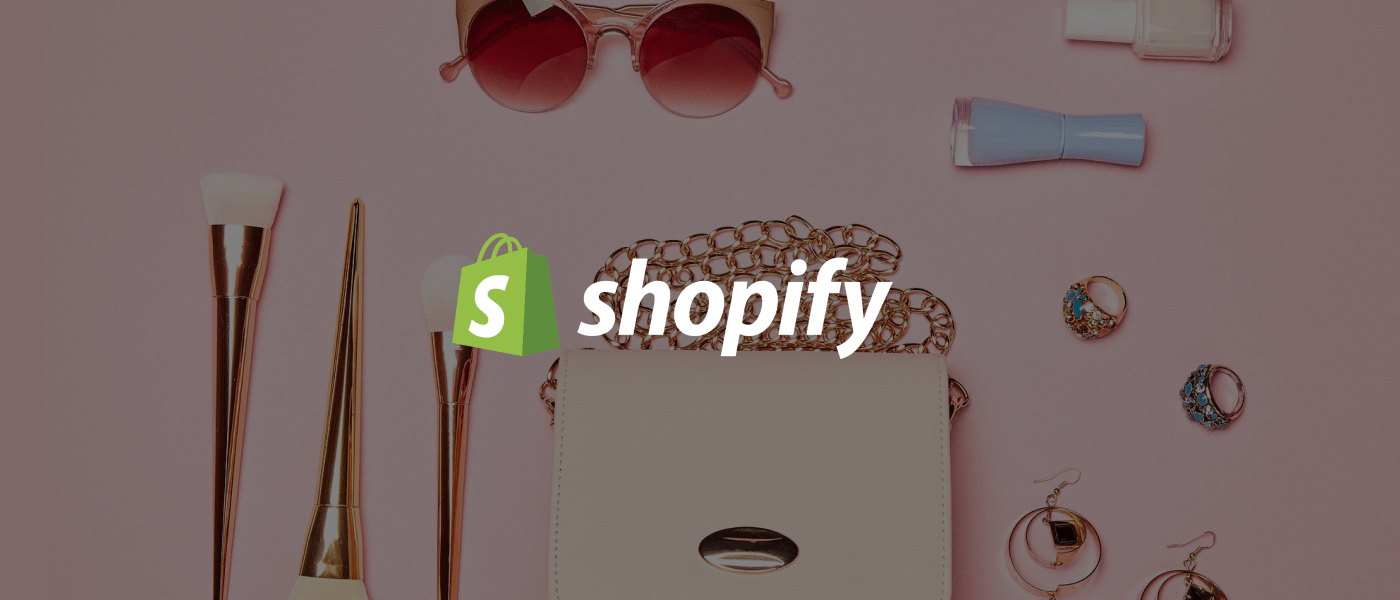 August 18, 2023
How to Create a Successful Shopify Fashion Store in 10 Easy Steps
Creating an online clothing store has never been easier thanks to eCommerce platforms like Shopify. Whether you're an aspiring fashion entrepreneur or an established brand looking to expand your reach, Shopify provides the perfect solution to build and customize your own online boutique. In this comprehensive guide, we'll walk you through the step-by-step process of creating a successful Shopify fashion store. From setting up your store and adding products to designing your website and marketing your brand, we'll cover everything you need to know to launch your online clothing business.
Why Choose Shopify for Your Fashion Store? How to customize Shopify fashion store.
Shopify is a popular e-commerce platform that offers a wide range of features and benefits for setting up and managing an online fashion store. Here are some reasons why you might consider choosing Shopify for your fashion store:
Ease of Use: Shopify is known for its user-friendly interface and intuitive setup. You don't need to be a technical expert to create and manage your store. It offers drag-and-drop functionality and customizable themes that make it easy to design your store to match your brand.

Beautiful Themes: Shopify provides a variety of professionally designed themes, including many that are specifically tailored for fashion stores. These themes are responsive, ensuring your store looks great on both desktop and mobile devices.

Customization: While Shopify's themes are ready to use, you can still customize them to match your brand identity. You can modify colors, fonts, layouts, and more to create a unique and visually appealing online store.

App Store: Shopify has an extensive app store with a wide range of apps and plugins that can enhance the functionality of your store. For a fashion store, this might include apps for product recommendations, social media integration, inventory management, and more.

Secure and Reliable: Security is crucial for any online store. Shopify handles security updates, backups, and ensures compliance with industry standards. Plus, it offers reliable hosting, so you don't have to worry about downtime or slow loading times.

Payment Options: Shopify supports various payment gateways, including credit cards, PayPal, and more. This allows your customers to choose their preferred payment method, improving their shopping experience.

Scalability: Whether you're just starting out or have a large fashion business, Shopify can scale with your needs. It can handle a growing number of products, customers, and traffic without compromising performance.

SEO and Marketing: Shopify includes built-in SEO tools to help your store rank better in search engine results. It also offers marketing features like discounts, gift cards, email marketing, and integration with social media platforms.

Mobile Commerce: With a significant portion of online shopping happening on mobile devices, Shopify ensures your store is mobile-responsive and provides a seamless mobile shopping experience.

24/7 Support: Shopify offers customer support around the clock, which can be valuable if you encounter any issues or need assistance at any time.

Analytics and Reporting: Shopify provides insights into your store's performance, including sales, traffic, and customer behavior. This data can help you make informed decisions to optimize your fashion store's operations.

Dropshipping and Fulfillment Services: If you're interested in dropshipping, Shopify offers integrations with various dropshipping platforms. Additionally, it provides tools for managing your inventory and fulfillment processes.
While Shopify offers many advantages, it's essential to evaluate your specific needs and goals before making a decision. Consider factors such as your budget, the size of your fashion store, your technical skills, and any specific features you require.
Shopify is a complete eCommerce solution that empowers entrepreneurs and businesses of all sizes to create and manage their online stores. With its user-friendly interface, extensive features, and robust support system, Shopify is the ideal platform for launching a fashion store. Here's why you should choose Shopify for your fashion business:
1. Easy Setup and Customization
Setting up your fashion store on Shopify is quick and straightforward. You don't need any coding or technical skills to get started. Shopify offers a wide range of customizable themes specifically designed for fashion stores, allowing you to create a stunning and unique online presence. You can easily customize the layout, colors, fonts, and images to align with your brand identity.
2. Secure and Reliable Hosting
When you choose Shopify, you don't have to worry about finding a hosting provider or dealing with technical issues. Shopify provides secure and reliable hosting for your fashion store, ensuring that your website is always up and running smoothly. You can focus on growing your business while Shopify takes care of the technical aspects.
3. Inventory Management
Managing inventory is crucial for any fashion store. Shopify offers powerful inventory management tools that allow you to track stock levels, set up automatic alerts for low inventory, and easily fulfill orders. You can also integrate with third-party logistics providers or use Shopify's own fulfillment network to streamline your shipping and delivery processes.
4. Seamless Integration with Social Media and Marketplaces
Shopify makes it easy to sell your fashion products on social media platforms like Facebook and Instagram. You can also expand your reach by selling on popular marketplaces like Amazon and eBay. Shopify seamlessly integrates with these platforms, allowing you to manage your inventory, orders, and customer data from one central location.
5. Extensive App Store
Shopify's extensive app store offers a wide range of plugins and extensions to enhance your fashion store's functionality. You can find apps for marketing, SEO optimization, upselling, size chart customization, and more. These apps can help you drive traffic, increase conversions, and provide an exceptional shopping experience for your customers.
Step-by-Step Guide: Creating Your Shopify Fashion Store. Shopify fashion store in USA.
Now that you understand why Shopify is the perfect platform for your fashion store, let's dive into the step-by-step process of creating your online boutique. Follow these comprehensive steps to set up, customize, and launch your Shopify fashion store.
Step 1: Sign Up for Shopify
The first step is to sign up for a Shopify account. Visit the Shopify website and click on the "Get Started" button. Fill in your email address, password, and store name. Once you've entered your details, click "Create Your Store."
Step 2: Choose a Shopify Theme for Fashion store
After creating your Shopify account, you'll be directed to the theme selection page. Shopify offers a wide range of free and premium themes for fashion stores. Browse through the options and choose a theme that aligns with your brand identity and aesthetic.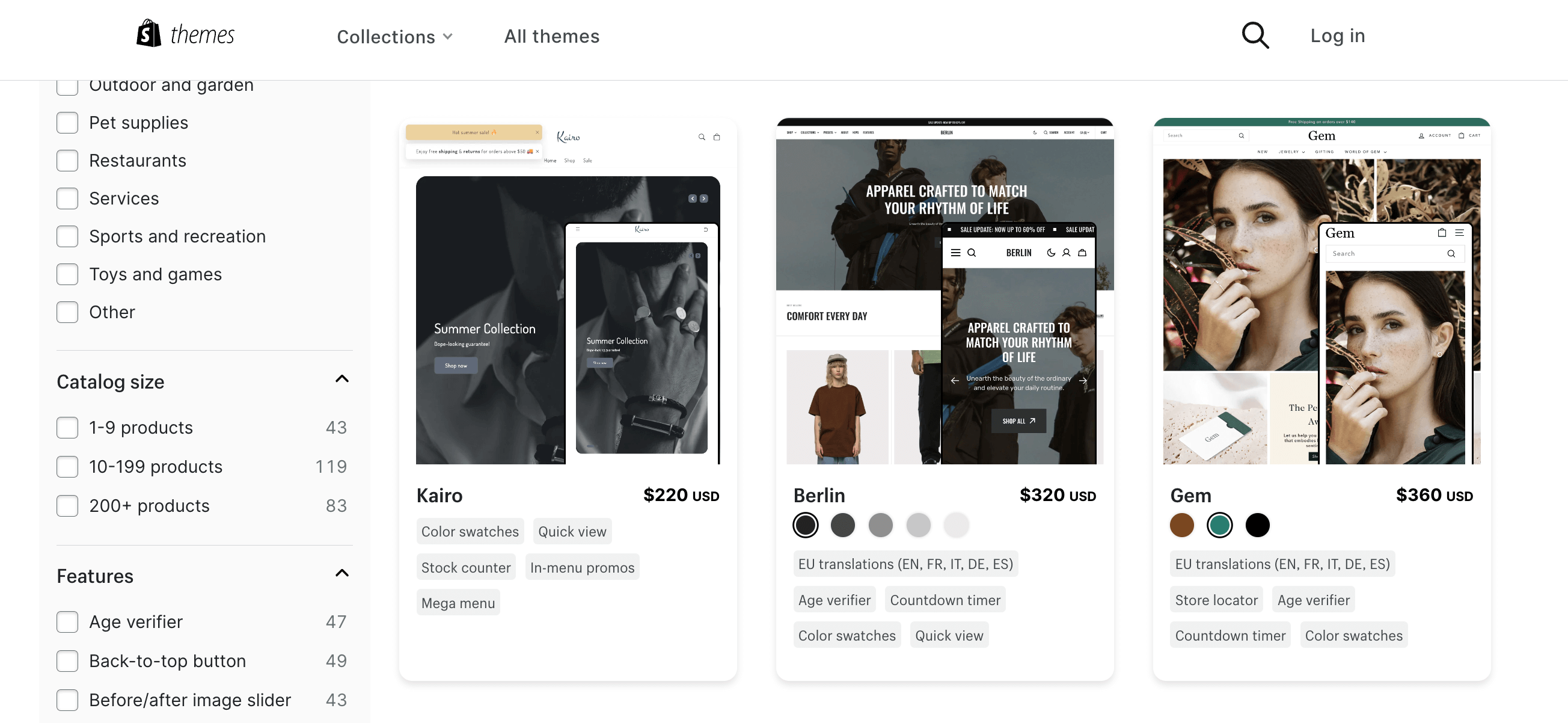 You can preview each theme to see how it looks on desktop and mobile devices. Once you've chosen a theme, click "Customize" to start customizing its design and layout.
Step 3: Customize Your Theme. Shopify fashion store templates.
Customizing your theme is where you can truly make your fashion store stand out. Use the theme editor to modify the colors, fonts, images, and layout of your website. You can add your logo, create a navigation menu, and customize the homepage layout. Shopify's drag-and-drop interface makes it easy to rearrange elements and create the perfect look for your fashion store.
Step 4: Add Products
Now it's time to add your fashion products to your Shopify store. Click on the "Products" tab in the Shopify admin panel and then click "Add Product." Enter the product details, including the title, description, price, and images. You can also assign product tags and organize your products into collections for easy navigation. Shopify allows you to upload multiple product images, so make sure to showcase your fashion items from different angles.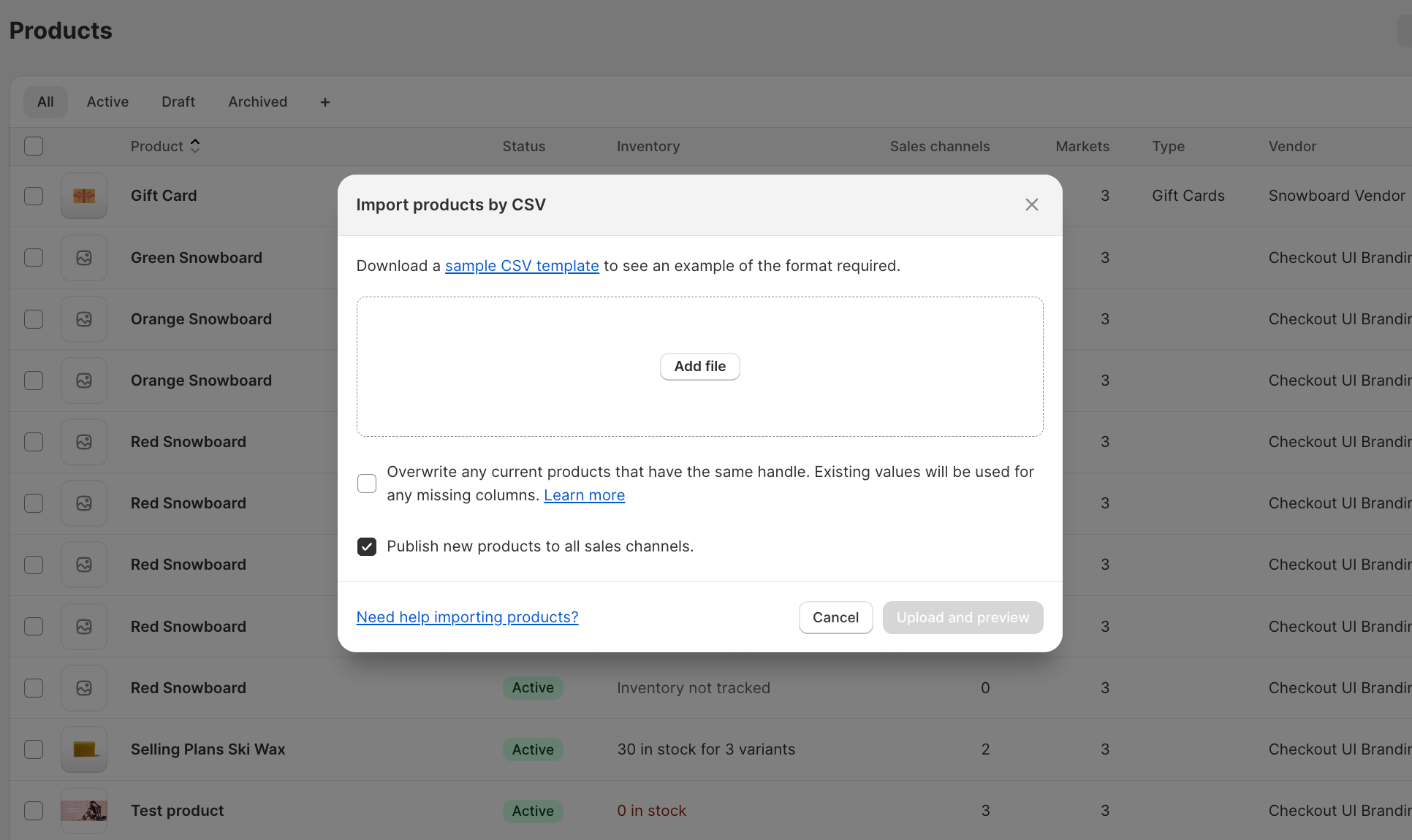 Step 5: Set Up Payment and Shipping Options
To start accepting payments on your fashion store, you need to set up your payment gateway. Shopify offers various payment options, including Shopify Payments, which allows you to accept credit card payments directly on your website. You can also integrate third-party payment gateways like PayPal, Stripe, or Apple Pay. Configure your shipping settings by specifying your shipping rates, carrier preferences, and delivery zones.
Step 6: Configure Shopify Fashion Store Settings
Customize your store settings to provide a seamless shopping experience for your customers. Set up your store's general settings, including your store name, address, and contact information. Configure your tax settings based on your location and legal requirements. You can also set up automated email notifications for order confirmations, shipping updates, and abandoned carts.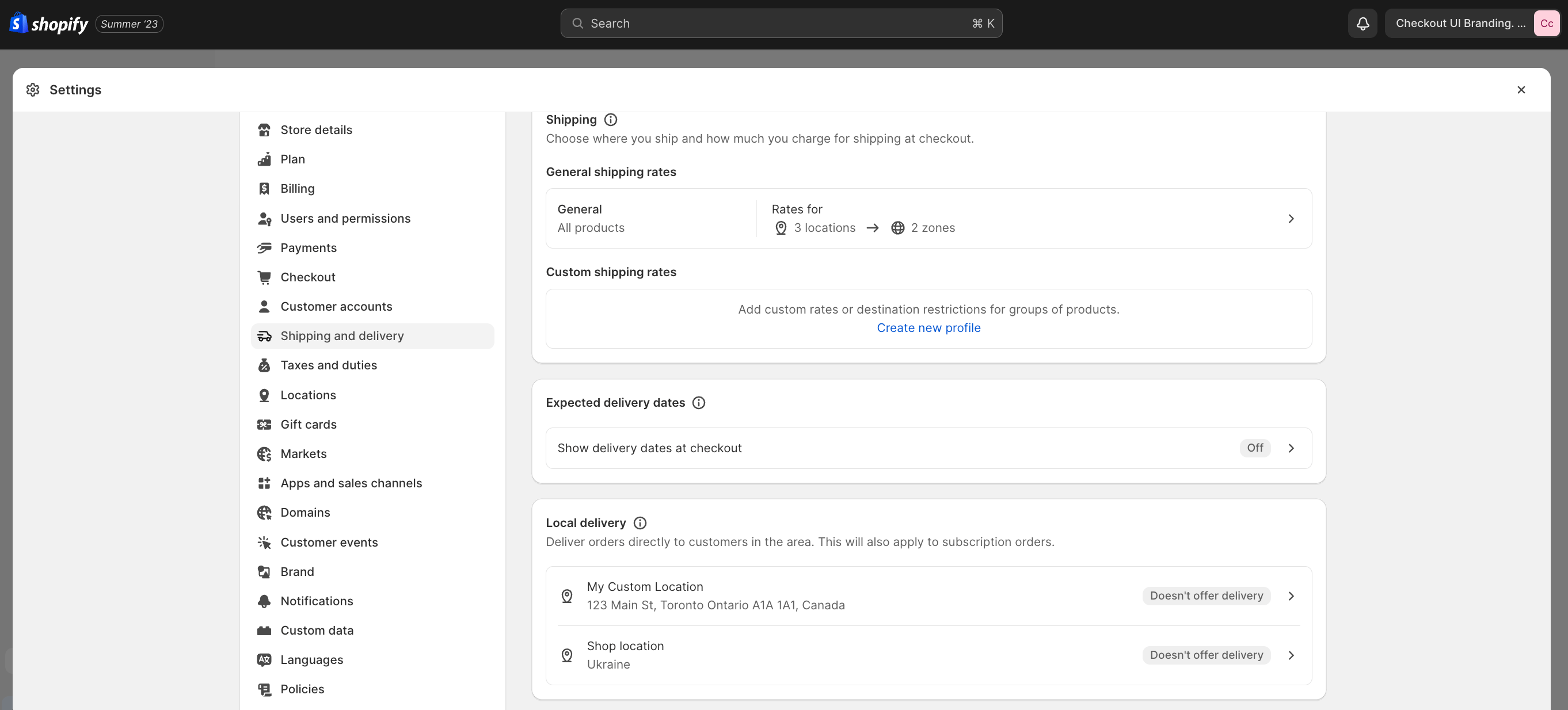 Step 7: Launch Your Store
Before launching your fashion store, make sure to thoroughly test your website to ensure everything is functioning correctly. Place test orders, check the checkout process, and review your store's design and layout on different devices. Once you're satisfied with the final result, it's time to launch your store. Click on the "Online Store" tab in the Shopify admin panel, then click "Publish." Congratulations, your fashion store is now live!
Step 8: Marketing Your Fashion Store
Now that your fashion store is up and running, it's time to market your brand and attract customers. Here are some effective strategies to promote your fashion store:
Social Media Marketing: Utilize platforms like Facebook, Instagram, and Pinterest to showcase your fashion products, engage with your audience, and drive traffic to your store. Create visually appealing content, collaborate with influencers, and run targeted ads to reach your target customers.

Content Marketing: Create compelling blog posts, guides, and lookbooks that provide value to your audience. Share fashion tips, styling ideas, and trends to establish yourself as an authority in the fashion industry. Optimize your content for search engines to improve your organic visibility.

Email Marketing: Build an email list and send regular newsletters to your subscribers. Offer exclusive discounts, new product launches, and personalized recommendations to encourage repeat purchases and foster customer loyalty.

Influencer Collaborations: Partner with fashion influencers and bloggers to promote your products. Send them free samples or offer them affiliate partnerships to showcase your fashion items to their followers.

SEO Optimization: Optimize your website for search engines to improve your organic rankings. Research relevant keywords, optimize your product descriptions and meta tags, and build high-quality backlinks to increase your visibility in search engine results.
Step 9: Continuously Improve and Optimize
Running a successful fashion store requires continuous improvement and optimization. Monitor your website analytics to gain insights into your customers' behavior, conversion rates, and popular products. Use this data to make informed decisions and optimize your marketing strategies. Regularly update your product offerings, refresh your website design, and stay updated with the latest fashion trends to keep your store relevant and appealing.
Step 10: Explore Shopify Apps for Fashion Stores. Shopify fashion store apps
Shopify's app store offers a wide range of apps specifically designed for fashion stores. Explore the app store to find apps that can enhance your store's functionality and improve your customers' shopping experience. Consider apps for upselling, size chart customization, advanced page building, and social media integration. These apps can help you streamline your operations, increase sales, and provide a memorable shopping experience for your customers.
Shopify's app store offers a variety of apps specifically designed to enhance the functionality and performance of fashion stores. Here are some popular Shopify apps that can be beneficial for fashion store owners:
Oberlo: This app is ideal for fashion stores using dropshipping. It allows you to easily import products from suppliers directly into your store and manage your inventory.

Printful: If you're interested in selling custom apparel and accessories, Printful integrates with Shopify to provide print-on-demand services, allowing you to create and sell your designs without holding inventory.

Yotpo: Yotpo offers tools for collecting and displaying customer reviews and ratings. Positive reviews can boost customer trust and encourage more sales.

Instagram Shop: This app enables you to connect your Instagram account to your Shopify store, making it easier for customers to shop directly from your Instagram posts.

Foursixty: Foursixty is a user-generated content app that collects and displays customer-generated photos featuring your products on your website. This helps build social proof and engagement.

Product Reviews: Shopify's built-in Product Reviews app allows customers to leave reviews on your products, contributing to your store's credibility and helping others make purchase decisions.

Refersion: If you plan to implement an affiliate marketing program, Refersion can help you manage and track affiliates' sales and commissions.

Privy: Privy offers email marketing and exit-intent popups. You can use it to capture leads, offer discounts, and grow your email list.

Smile: Rewards & Loyalty: This app allows you to create a loyalty program for your customers, encouraging repeat purchases and customer engagement.

Shoppable Instagram Gallery: This app lets you create a gallery of user-generated Instagram photos tagged with your products, making it easy for customers to shop the looks they see on social media.

PushOwl Web Push Notifications: PushOwl allows you to send push notifications to your customers' browsers, informing them about new arrivals, sales, and other promotions.

Bulk Image Edit by Hextom: If you have a large inventory of products, this app can help you quickly edit and optimize product images in bulk.

Outfy: Social Media Promotion: Outfy enables you to schedule and automate social media posts for your products on various platforms, helping you reach a broader audience.

Sticky Add to Cart Booster: This app adds a persistent "Add to Cart" button to your store, ensuring it's always accessible as customers scroll down your product pages.

Growave: Reviews, Loyalty & Wishlist: Growave combines product reviews, a loyalty program, and a wishlist feature to enhance customer engagement and retention.
Remember to thoroughly research and test these apps to ensure they align with your fashion store's specific needs and goals. Additionally, regularly review and update your app selections as your store evolves to make the most of the available technologies.
Choosing Shopify as the platform for your fashion store can offer numerous advantages that cater specifically to the needs of the fashion industry. With its user-friendly interface, customizable themes, and extensive app store, Shopify empowers you to create a visually appealing and feature-rich online store that resonates with your brand identity. The platform's focus on security, reliability, and scalability ensures a seamless shopping experience for your customers, regardless of the size of your business.
From dropshipping to print-on-demand services, Shopify's array of specialized apps provides the tools necessary to streamline your operations, manage inventory, and engage with your audience. The integration of social media, customer reviews, and loyalty programs can foster customer trust, encourage repeat purchases, and amplify your online presence.
By leveraging Shopify's built-in SEO tools and responsive design, your fashion store can attract organic traffic and cater to the growing trend of mobile commerce. The platform's 24/7 customer support and analytical insights further contribute to your store's success by providing assistance when needed and helping you make data-driven decisions.
Ultimately, the combination of Shopify's user-friendly features, customizable options, and tailored apps makes it a compelling choice for fashion entrepreneurs looking to establish a strong online presence, showcase their products, and create a memorable shopping experience for their customers.
Conclusion
Creating a successful Shopify fashion store is within your reach. By following this step-by-step guide, you can build a stunning online boutique that attracts customers, generates sales, and establishes your brand in the fashion industry. Remember to continuously optimize your store, stay on top of industry trends, and provide exceptional customer service. With Shopify's powerful features and your passion for fashion, the possibilities for your online clothing business are endless. So, don't wait any longer—start building your Shopify fashion store today and embark on an exciting entrepreneurial journey.
#Shopify
#eCommerce Trend