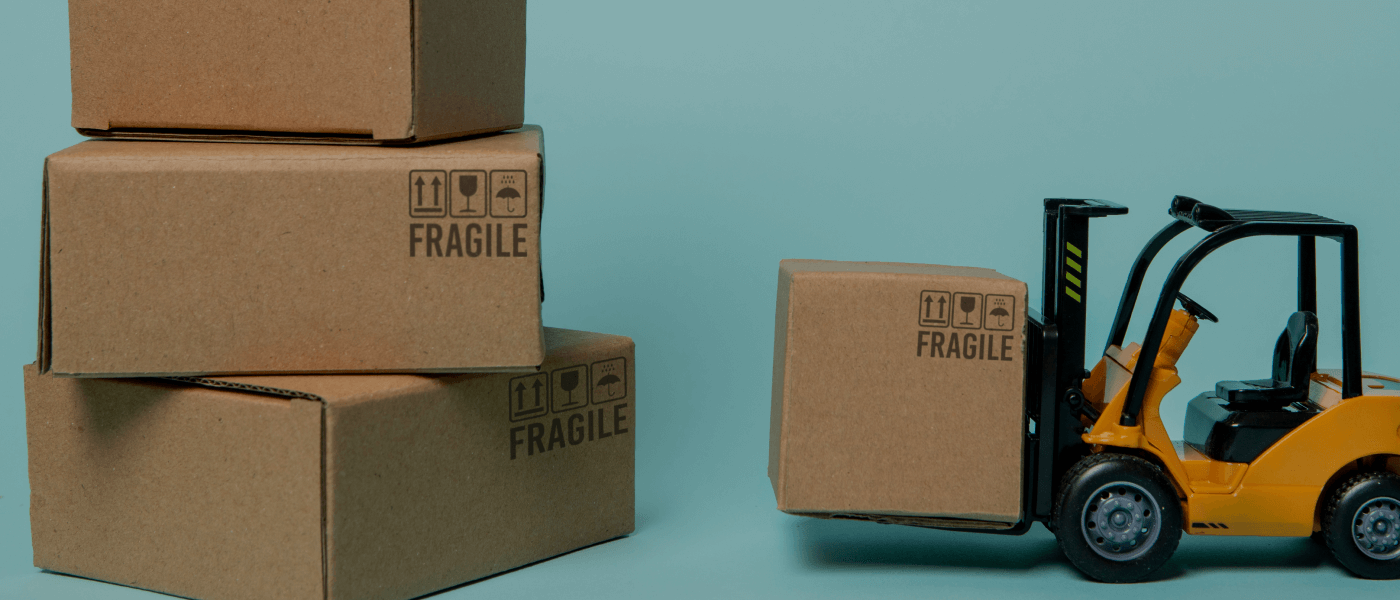 August 30, 2023
Dropshipping from Amazon to Shopify. A Step-by-Step Guide: 7 Free tips
Dropshipping has become an increasingly popular business model, allowing entrepreneurs to start an online store without the need for inventory or upfront costs. When it comes to dropshipping, two major platforms come to mind: Amazon and Shopify. In this comprehensive guide, we will dive into the world of dropshipping from Amazon to Shopify, providing you with a step-by-step approach to master this art.
Understanding the Differences between Shopify and Amazon Dropshipping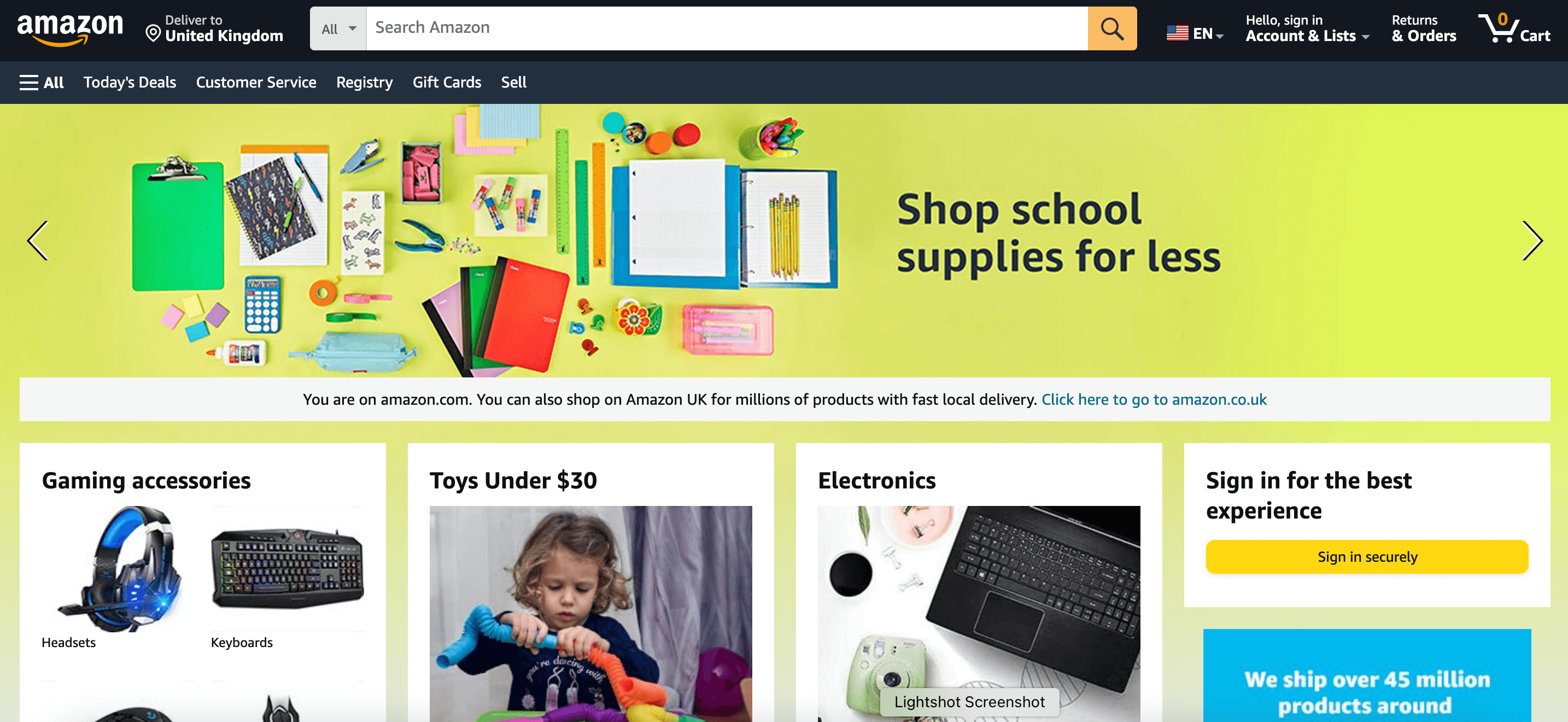 Before we delve into the specifics of dropshipping from Amazon to Shopify, it is crucial to understand the fundamental differences between these two platforms.
Amazon, as we all know, is a giant marketplace that allows third-party sellers to list their products and reach a massive customer base. With Amazon dropshipping, sellers can take advantage of the vast product selection and the trust associated with the Amazon brand. However, it's important to note that Amazon has strict policies and fees that sellers must adhere to.
On the other hand, Shopify is an e-commerce platform that enables entrepreneurs to create their own online stores. With Shopify dropshipping, sellers have more control over their branding, customer experience, and profit margins. While it may require more effort to attract customers compared to Amazon's built-in traffic, Shopify offers flexibility and customization options that make it an attractive choice for many dropshippers.
Pros and Cons of Amazon fba vs shopify dropshipping
When it comes to dropshipping from Amazon to Shopify, two fulfillment options come into play: Amazon FBA (Fulfillment by Amazon) and utilizing other fulfillment services. Let's explore the pros and cons of each.
Amazon FBA offers a range of benefits, including access to Amazon Prime customers, fast and reliable shipping, and customer service support. With FBA, sellers can focus on growing their business while Amazon takes care of inventory storage, order fulfillment, and customer returns. However, it's important to consider the fees associated with FBA, which can eat into your profit margins.
On the other hand, utilizing other fulfillment services allows you to have more control over your inventory and potentially reduce costs. However, it requires more management and coordination on your part, as you will need to find a reliable fulfillment partner and establish a seamless integration with your Shopify store.
Comparing Amazon and Shopify for Dropshipping: Which Is Better?
Shopify vs Amazon dropshipping
When it comes to choosing between Amazon and Shopify for dropshipping, there is no one-size-fits-all answer. It ultimately depends on your business goals, preferences, and the level of control you desire.
If you prioritize a wide product selection, built-in traffic, and the trust associated with the Amazon brand, dropshipping from Amazon may be the right choice for you. However, keep in mind the strict policies, fees, and potential competition within the marketplace.
On the other hand, if you value branding, customization, and the ability to control your profit margins, dropshipping from Shopify could be the better option. With Shopify, you have the flexibility to create a unique online store, build your brand, and experiment with various marketing strategies to attract customers.
Step-by-Step Guide on How to Dropship Amazon Products on Shopify
Amazon vs Shopify dropshipping
Now that we have a solid understanding of the differences between Amazon and Shopify dropshipping, let's dive into the step-by-step process of dropshipping Amazon products on Shopify.
Finding Profitable Products for Dropshipping from Amazon to Shopify
The first step in your dropshipping journey is to find profitable products to sell. Start by researching popular and trending products on Amazon. Look for items with a high demand and low competition to increase your chances of success. Utilize tools like Jungle Scout or Helium 10 to analyze product data and identify profitable opportunities.
Once you have identified potential products, conduct thorough market research to validate their viability. Consider factors such as pricing, shipping costs, market saturation, and customer reviews. It's crucial to choose products that align with your target audience and have the potential for long-term success.
Setting up Your Shopify Store for Dropshipping from Amazon
Once you have selected your products, it's time to set up your Shopify store. Start by choosing a visually appealing theme that reflects your brand identity. Customize your store by adding engaging product descriptions, high-quality images, and clear pricing information.
Next, integrate your Shopify store with the necessary apps and plugins to streamline your dropshipping process. Consider using apps like Oberlo or Dropified to import products from Amazon and automate order fulfillment. These apps will allow you to easily manage inventory, track shipments, and sync product information.
Benefits of Shopify
Shopify offers numerous benefits that make it an ideal platform for dropshipping. Firstly, it provides a user-friendly interface that makes it easy for even beginners to set up and manage their online stores. Additionally, Shopify offers excellent customer support, ensuring that you have the assistance you need throughout your dropshipping journey.
Furthermore, Shopify provides a seamless integration with various payment gateways, making it convenient for customers to make purchases. It also offers a wide range of marketing tools and analytics to help you optimize your store's performance and attract more customers.
Shopify is a powerful e-commerce platform that offers a myriad of benefits for businesses of all sizes. From its user-friendly interface to its extensive range of features, Shopify has transformed the way businesses sell online. One of the key advantages of using Shopify is its ease of use. Even for individuals without a background in web development, Shopify provides an intuitive and straightforward setup process.
This empowers entrepreneurs to quickly establish their online stores without the need for extensive technical knowledge. Moreover, Shopify offers a wide variety of professionally designed templates, allowing businesses to create visually appealing and responsive websites that cater to modern consumer expectations. Additionally, Shopify provides a secure and reliable shopping cart solution, ensuring that customer data and transactions are protected.
With its seamless integration of payment gateways, customizable shipping options, and comprehensive inventory management, Shopify simplifies the complexities of running an online business. These combined benefits make Shopify an indispensable tool for anyone looking to enter the world of e-commerce with confidence and efficiency.
User-Friendly Interface: Shopify's intuitive interface makes it easy for both beginners and experienced users to set up and manage their online stores without requiring advanced technical skills.

Customizable Templates: The platform offers a wide range of professionally designed templates that can be customized to match a brand's unique identity and create visually appealing storefronts.

Mobile Responsive: Shopify's templates are responsive, ensuring that your online store looks and functions seamlessly on various devices, including smartphones and tablets.

Secure and Reliable: Shopify provides robust security features, including SSL certificates, to safeguard customer data and payment information, building trust with online shoppers.

Payment Gateway Integration: The platform supports a variety of payment gateways, making it convenient for customers to complete transactions using their preferred payment methods.

Extensive App Store: The Shopify App Store offers a vast array of apps and plugins that add extra functionalities to your store, from marketing tools to inventory management solutions.

Scalability: Whether you're a small startup or a rapidly growing enterprise, Shopify scales to accommodate your business's growth, ensuring consistent performance.

24/7 Customer Support: Shopify provides round-the-clock customer support, helping businesses resolve issues promptly and keep their stores running smoothly.

SEO-Friendly: Built-in SEO features and tools assist in optimizing your store's visibility on search engines, helping you attract organic traffic and potential customers.

Integrated Marketing Tools: Shopify offers built-in marketing features like discount codes, social media integration, and email marketing, empowering businesses to promote their products effectively.

Inventory Management: Efficiently manage your inventory with Shopify's tools that track stock levels, variations, and automatically notify you when products are running low.

Multi-Channel Selling: Easily expand your reach by selling not only on your online store but also on social media platforms, online marketplaces, and in-person using Shopify's POS system.

Analytics and Reporting: Gain valuable insights into your store's performance through detailed analytics and reporting tools, helping you make informed business decisions.

Automatic Updates: Shopify takes care of server maintenance, security updates, and software upgrades, freeing you from technical tasks and ensuring your store is always up-to-date.

Global Reach: With multiple language and currency support, Shopify enables businesses to sell to a global audience, breaking down geographical barriers.

Abandoned Cart Recovery: Recover lost sales with automated emails that remind customers of their abandoned carts, encouraging them to complete their purchases.

Community and Resources: Join a thriving community of Shopify users, access educational resources, forums, and guides to enhance your e-commerce knowledge.
Incorporating Shopify into your e-commerce strategy can provide these benefits and more, ultimately contributing to a streamlined and successful online business presence.
Compare Shopify Plans
When choosing a Shopify plan, it's important to consider your business needs and budget. Shopify offers different plans with varying features and pricing. The Basic Shopify plan provides the essential features to get your store up and running, while the Advanced Shopify plan offers advanced reporting and international selling capabilities.
Carefully evaluate your business requirements and select a plan that aligns with your goals. Remember, you can always upgrade or downgrade your plan as your business evolves.
Shopify offers several different plans to cater to various business needs and sizes. Here's a comparison of the main Shopify plans: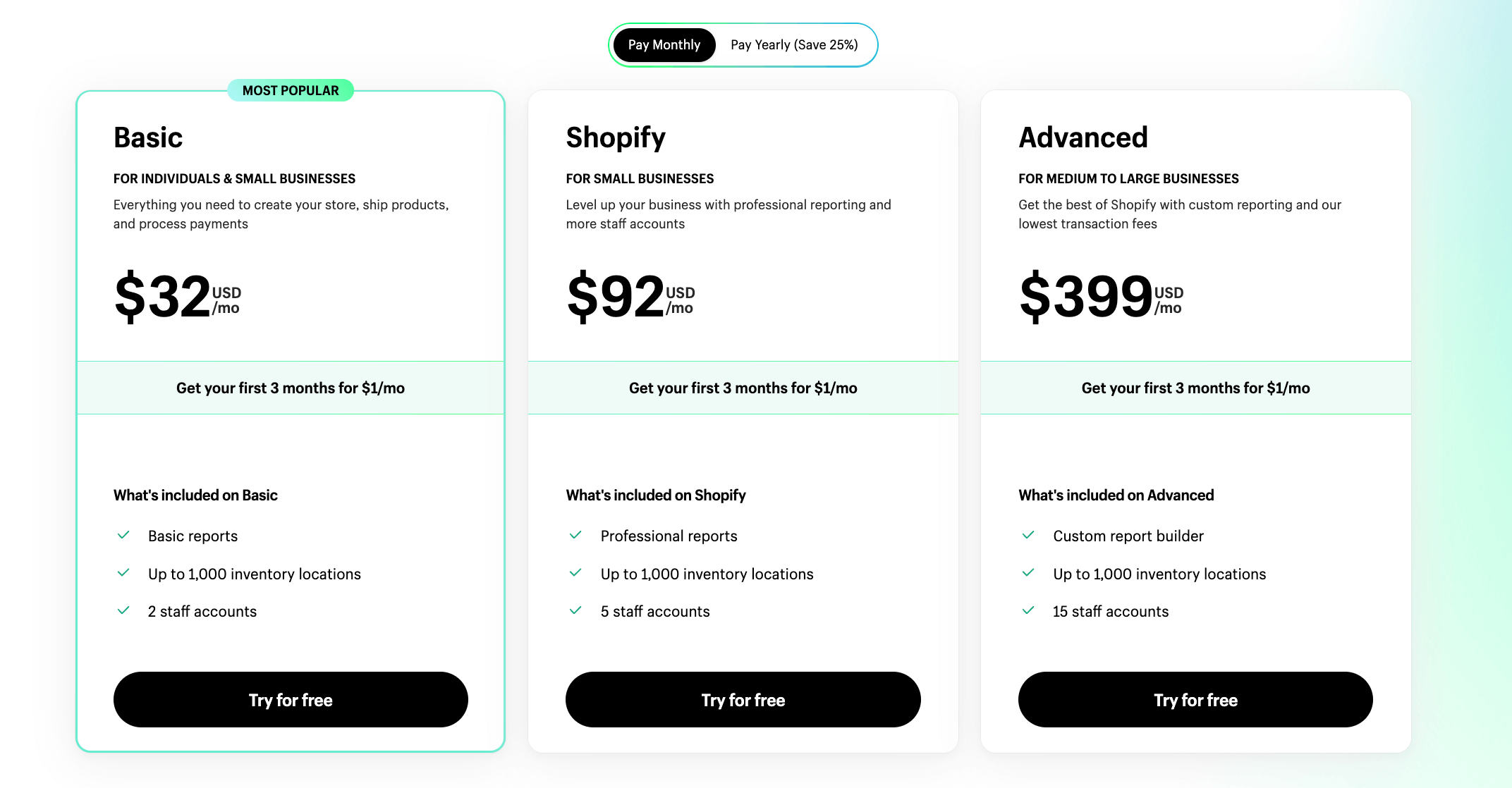 Shopify Lite:

Cost: $9/month
Features:

Ability to sell on Facebook and chat with customers on Messenger
Basic buy button for embedding products on an existing website or blog
Limited functionality compared to other plans

Basic Shopify:

Cost: $29/month
Features:

Online store with unlimited products
24/7 customer support
Sales channels including social media and online marketplaces
Discount codes and gift cards
Manual order creation
Fraud analysis

Shopify:

Cost: $79/month
Features (Includes all Basic Shopify features plus):

Professional reports and insights
Abandoned cart recovery
Gift cards
Advanced report builder
Third-party calculated shipping rates

Advanced Shopify:

Cost: $299/month
Features (Includes all Shopify features plus):

Advanced report builder
Third-party calculated shipping rates

Shopify Plus:

Pricing: Custom (Generally for high-volume businesses)
Features:

Advanced features for large-scale enterprises
Dedicated support and account management
Customizable checkout experience
Scalability and flexibility for high-demand stores
Enhanced API capabilities for custom integrations
When selecting a Shopify plan, consider your business's size, sales volume, and specific requirements. Small businesses might find the Basic Shopify or Shopify plans sufficient, while larger enterprises with complex needs could benefit from the features and customization options offered by Advanced Shopify or Shopify Plus. It's essential to evaluate the features included in each plan to determine which one aligns best with your business goals and budget.
Mgroup Is the Best Shopify Expert for Dropshipping Amazon Products on Shopify
If you're looking for professional assistance in dropshipping Amazon products on Shopify, Mgroup is your go-to expert. With years of experience in the industry, Mgroup has helped numerous entrepreneurs successfully launch and grow their dropshipping businesses.
Mgroup offers a range of services, including store setup, product research, inventory management, and marketing strategies. Their team of experts will guide you through the entire process, ensuring that you have a seamless and profitable dropshipping experience.
Fulfillment Options: Using Amazon FBA or Other Fulfillment Services
Once your Shopify store is up and running, it's time to consider your fulfillment options. As mentioned earlier, you can choose to utilize Amazon FBA or other fulfillment services.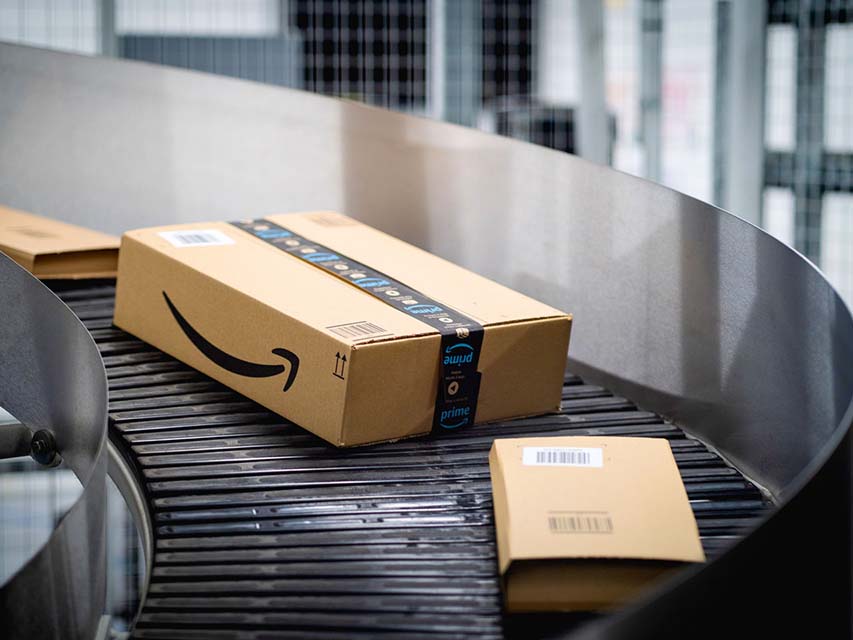 If you opt for Amazon FBA, you will benefit from their extensive fulfillment network, which includes fast and reliable shipping options. Amazon takes care of inventory storage, order processing, and customer service, allowing you to focus on growing your business. However, keep in mind the fees associated with FBA, as they can impact your profit margins.
Alternatively, you can explore other fulfillment services that provide more control over your inventory and potentially reduce costs. Research different fulfillment partners and assess their capabilities, pricing, and customer reviews. Ensure that you establish a seamless integration between your Shopify store and the chosen fulfillment service to ensure smooth order processing.
Managing Inventory and Order Fulfillment in Your Shopify Store
Efficient inventory management and order fulfillment are crucial for the success of your dropshipping business. With Shopify, you can easily track your inventory levels, receive low stock alerts, and automate the fulfillment process.
Regularly monitor your inventory to ensure that popular products are always in stock. Consider utilizing inventory management software or apps to streamline the process and avoid any potential stockouts or delays in order fulfillment. It's also important to establish clear communication channels with your fulfillment partner to address any issues promptly.
Marketing and Promoting Your Dropshipping Business on Shopify
To attract customers and drive sales, effective marketing and promotion strategies are essential. Here are a few tips to help you market your dropshipping business on Shopify:
Social Media Marketing: Leverage platforms like Facebook, Instagram, and Pinterest to showcase your products, engage with your target audience, and drive traffic to your Shopify store. Utilize compelling visuals, create engaging content, and run targeted ads to maximize your reach.

Influencer Partnerships: Collaborate with influencers in your niche to promote your products and reach a wider audience. Seek out influencers who align with your brand values and have an engaged following. Offer them free products or commission-based partnerships to incentivize promotion.

Search Engine Optimization (SEO): Optimize your Shopify store for search engines to increase organic traffic. Conduct keyword research related to your niche and incorporate them into your product titles, descriptions, and blog posts. Focus on creating high-quality content that provides value to your audience.

Email Marketing: Build an email list of interested customers and leverage email marketing campaigns to nurture relationships, promote new products, and drive repeat purchases. Offer incentives like exclusive discounts or freebies to encourage sign-ups.
Tips for Success in Dropshipping from Amazon to Shopify
As you embark on your dropshipping journey from Amazon to Shopify, keep these tips in mind to maximize your chances of success:
Choose the Right Products: Conduct thorough market research to identify profitable products with high demand and low competition. Consider factors like pricing, shipping costs, and customer reviews.

Build a Strong Brand: Differentiate yourself from competitors by building a strong brand identity. Invest in high-quality branding elements, create a compelling story, and provide excellent customer service.

Customer Service: Prioritize excellent customer service to build trust and loyalty. Respond to inquiries promptly, address any issues or concerns, and go the extra mile to exceed customer expectations.

Analyze and Optimize: Regularly monitor your store's performance, analyze data, and make data-driven decisions. Optimize your product offerings, marketing strategies, and customer experience based on the insights you gather.
Conclusion: Is Dropshipping from Amazon to Shopify Right for You?
Dropshipping from Amazon to Shopify offers a world of opportunities for aspiring entrepreneurs. By understanding the differences between these platforms, setting up your Shopify store, and implementing effective marketing strategies, you can master the art of dropshipping and achieve success.
Whether you choose to utilize Amazon FBA or other fulfillment services, it's crucial to manage your inventory efficiently and prioritize excellent customer service. Remember to constantly analyze and optimize your store's performance and adapt your strategies to the ever-changing e-commerce landscape.
If you're looking for professional assistance in dropshipping from Amazon to Shopify, contact Mgroup today. Our team of experts will guide you through the entire process, ensuring that you have a seamless and profitable dropshipping experience. Embrace the world of dropshipping and unlock your entrepreneurial potential.